News
---
Hyrid Theory 20th Anniversary Edition Releases
2020-08-13

Time has finally come to announce Hybrid Theory 20th Anniversary releases, which include super deluxe boxset, a vinyl boxset, deluxe CD, Digital download of all albums and exclusive merch collection.You can preorder below.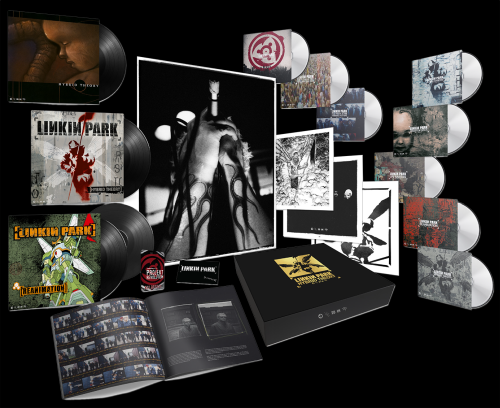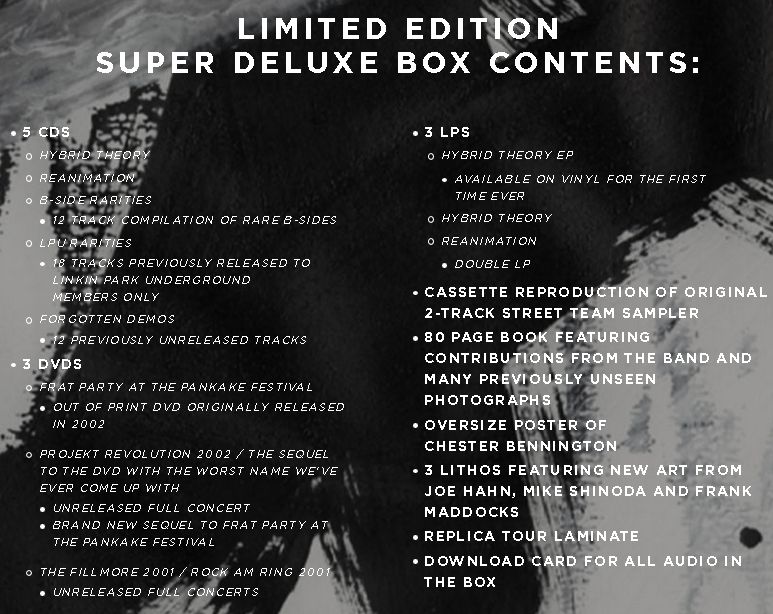 ---
Linkin Park's Old Band Computer
2020-08-08
#HybridTheory20 celebration has already started from what we can see on LP's website. It takes us back to, well, the year of 2000! That's right, they have invented a time machine, well sort of ha!
Head out to linkinpark.com and check for yourself, it has been couple of days now so here's a quick wrap up of things that you might have missed:
"READ THIS BEFORE YOU DELETE ANYTHING

Hey here's some more info on what I need your help with on this thing.

I just booted it up for the first time in like 20 years and it's a mess. I'm having a hard time locating the files we need for that thing I told you about, can you help me dig through it and find anything we could use?

Places to start:

1. I tried getting this thing to connect to my old server but no luck, maybe you can figure it out.

2. I think my old email account is still set up on this, maybe a few of them are in there?

3. I have no idea what the passwords are for most of this stuff, I'll keep digging on my end but there's a chance they might just be gone.

GOOD LUCK, YOU'LL NEED IT -m"
UPDATE August 09: 4 more tracks, 4 new photos and new Neon theme. And of course new emails.
UPDATE August 10: New theme called "cool", 4 new tracks:
And 4 flyers:
UPDATE August 11: New theme called "Sepia"
New Desktop icon that apparently is a joke about the "In Yourself Jam" (which will appear after updating the software).
Software Installer updated. You can update software after doing the "Force Automatic Updates" in system properties.
System properties got updated. You can now click "Force Automatic Updates".
After doing all of the above we'll receive this:
UPDATE August 12: New theme called "Inverted":
New email from Joe:
"Hey guys I think we're all set. Let's drop the announcement tomorrow at 7am PST via WebMeeting. "
New email from Mike:
Images and gifs courtesy of LPLIVE.
---
Send your "Hybrid Theory" Era files!
2020-03-06
New LPU email has been sent:
"LP Street Soldiers,

This year we are celebrating the 20th anniversary of HYBRID THEORY. We have some very special things planned throughout the year and want you to be a part of it.

We're looking for photos, videos, ticket stubs, merch, flyers, souvenirs and anything else you collected from the early days of the band in the late 90's through the HYBRID THEORY era of 2000-2002. Some great examples include (but are not limited to) live concert footage and photos, pictures of band members and signed goodies from LPU meet and greets.

All you have to do is click here and you will be taken to an upload site and asked to grant rights to Warner Records to use the content.
Please upload by March 16, 2020.

Any questions reach out to lpuhq@lpunderground.com

- LPU HQ"
---
New Items: October
2019-10-22
---
New Items: April Part II
2019-04-24
---