News
---
January brought few updates on lpcatalog. First of all I edited couple of Meteora releases so they are 100% correct:
Originally this release was named as European Union, 9362 48443 2, Digipack. However after some investigation it turned out to be German to be exact (the IFPI code IFPI L012 is signifying a German release). Around the same time I got confused a little bit because I had another Meteora right next to me with "Disctronics" on the matrix. Initially wanted to edit the EU release to be UK but something was not right. I opened my sealed copy which supposed to be a double of the UK album. Thanks to that i found out that this was a German release while the other one was in fact UK. Long story short, previously named EU is now Germany and I added another release which is United Kingdom, 9362 48443 2, Digipack.
Second thing is a small but important change. I added hq photo of Pts.Of.Athrty + H! Vltg3, US, PRO-CD-100921CD instead of a scan because the actual scan came out as black and white, have no idea why since the cd is actually green.
New items added as well:
Post Traumatic Special Edition 2LP Colored Vinyl + 10"

Minutes To Midnight European Union, 9362-49981-0, Reissue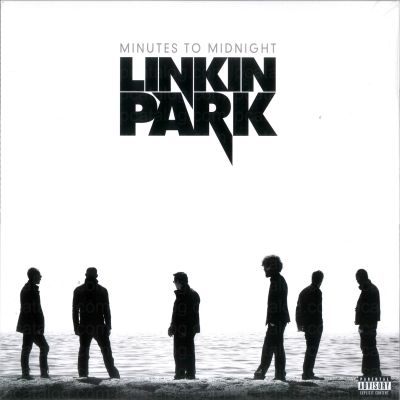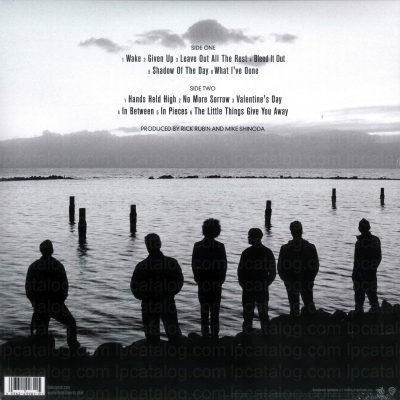 ---
Mike Shinoda Soundcheck Sessions: Live in Moscow
2018-11-15
---
Make It Up As I Go Merchandise
2018-10-19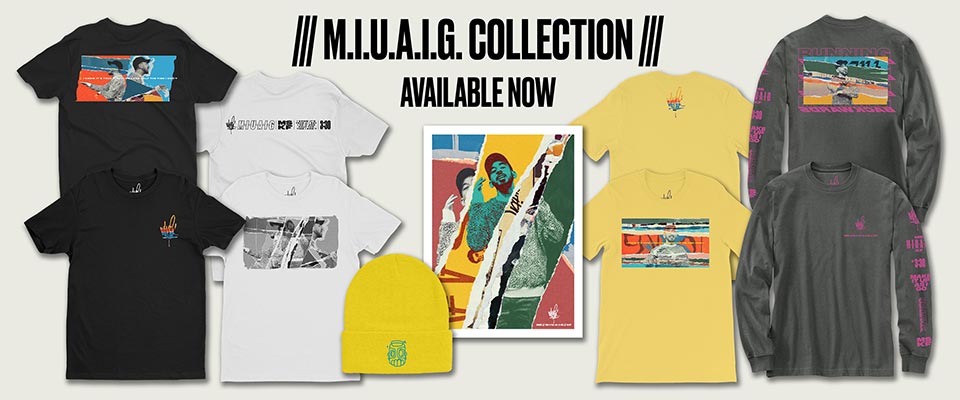 Shop brand new items inspired by the Make It Up As I Go music video
Available for pre-order in the official store.
---
Collective mural workshop with Mike Shinoda
2018-10-14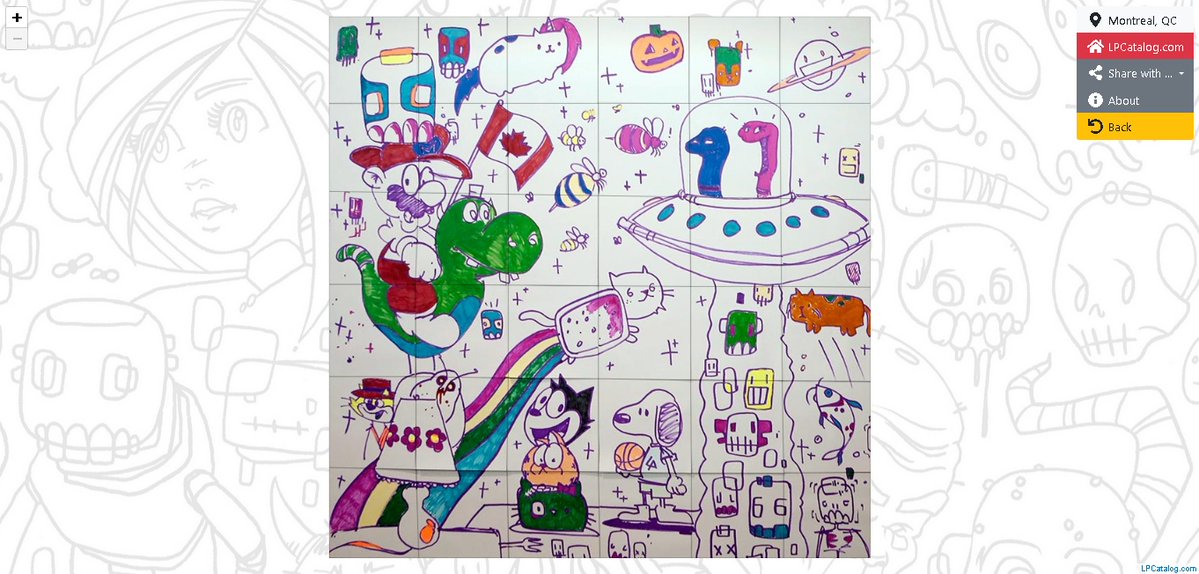 As some of you may know, the VIP package available at the Post Traumatic Outbreak Tour has a lot of perks, one of them being a collective mural workshop with Mike. Really cool thing to do before the show, and even cooler cause from what we know fans could ask Mike to draw something on the mural. Later fans receive a piece what is called as "vinyl cover" which really is a vinyl sleeve. Still a cool thing to have, still a piece of art Mike created!
Montreal is above, this is Toronto:
And New York: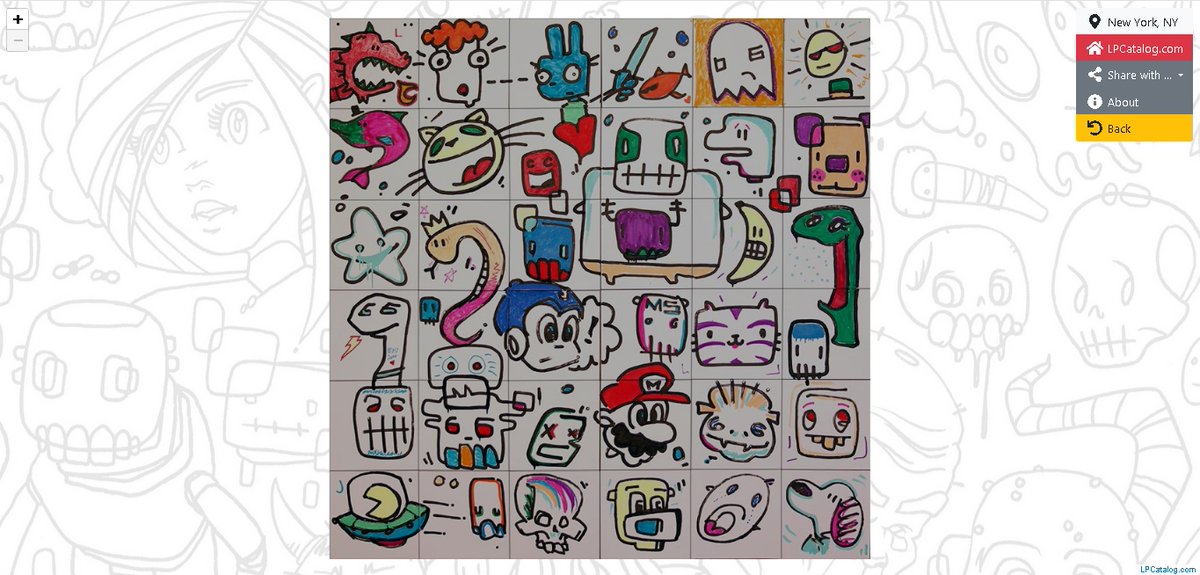 We will be adding all murals created on the #MonsterEnergy #OutBreakTour. That means 23 shows -> 36 sleeves per mural = 828 sleeves, quite impressive! Add Your sleeve on our page!
UPDATE:
Philadelphia: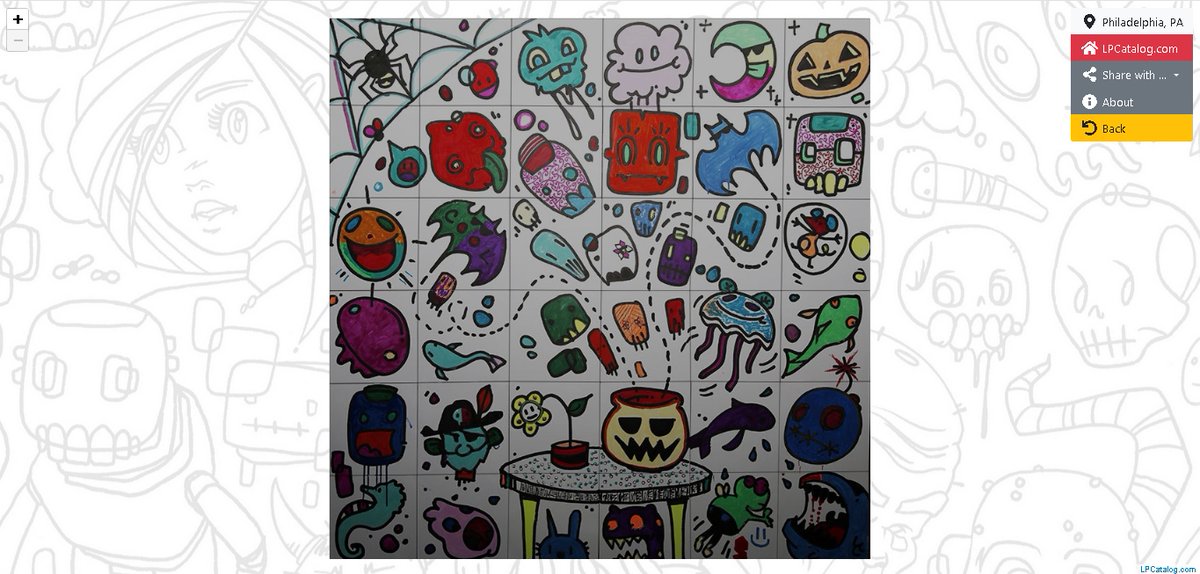 ---
A Thousand Suns 8th Anniversary Merchandise
2018-09-18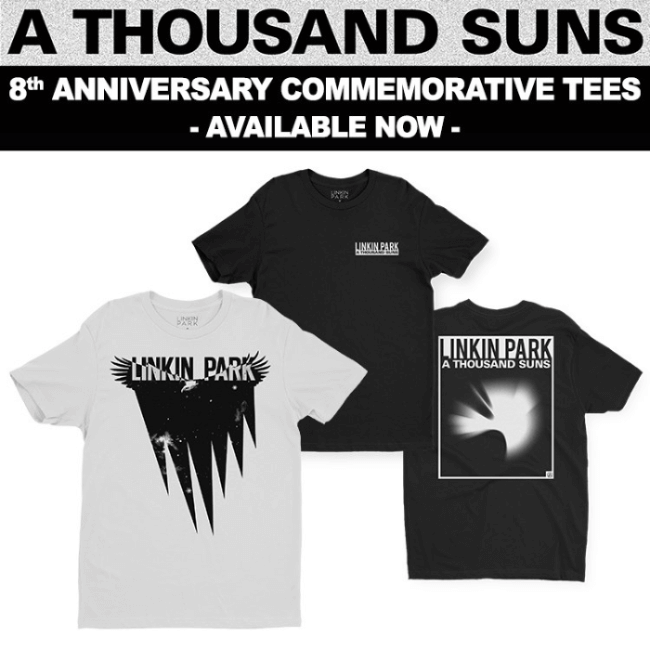 To commemorate the 8th anniversary of A Thousand Suns, a few merch items from the album's era have been reissued.
Available now for a limited time.
---