News
---
Year 17 of the official Linkin Park fanclub is here! No CD at this time though! Here are the package versions along with the contents:
$10 - LPU Digital Membership
- 1 Year membership to Linkin Park Underground*
- Watch all archived LPU Exclusive Videos + Stream the LPU Music Discography
- Access to Exclusive Content Downloads
- VIP Access to the LINKIN PARK App (iOS/Android)**
- Monthly Giveaways and much more!
$40 - LPU 17 Welcome Bundle + Membership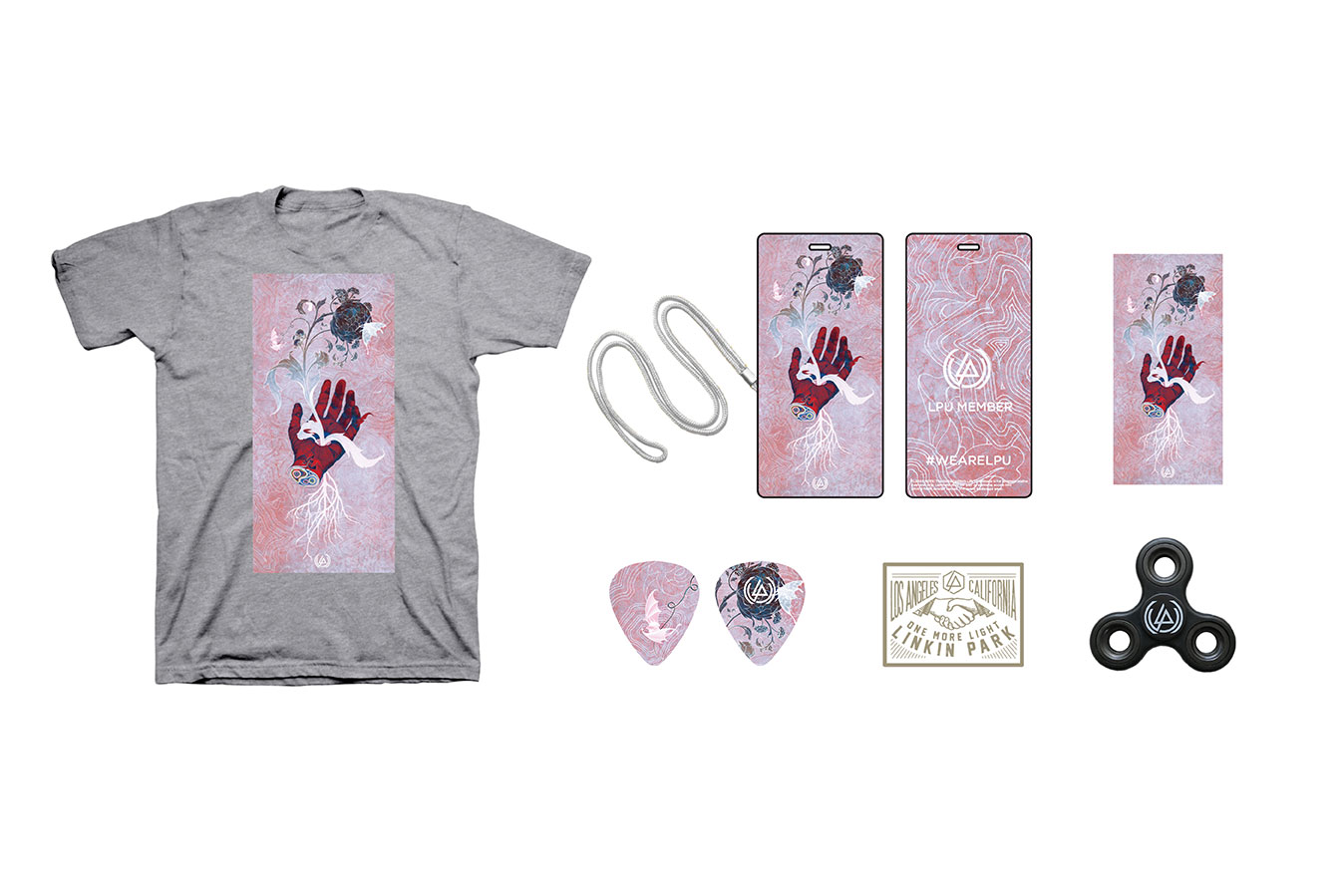 - 1 Year Digital Membership
- LPU 17 T-Shirt (Available in Men's and Women's)
- LPU 17 Member Laminate + Lanyard
- LPU 17 Sticker
- LPU 17 Guitar Pick
- One More Light Enamel Pin
- LPU Fidget Spinner (*BONUS ITEM* - WHILE SUPPLIES LAST)
$89 - LPU 17 Deluxe Bundle + Membership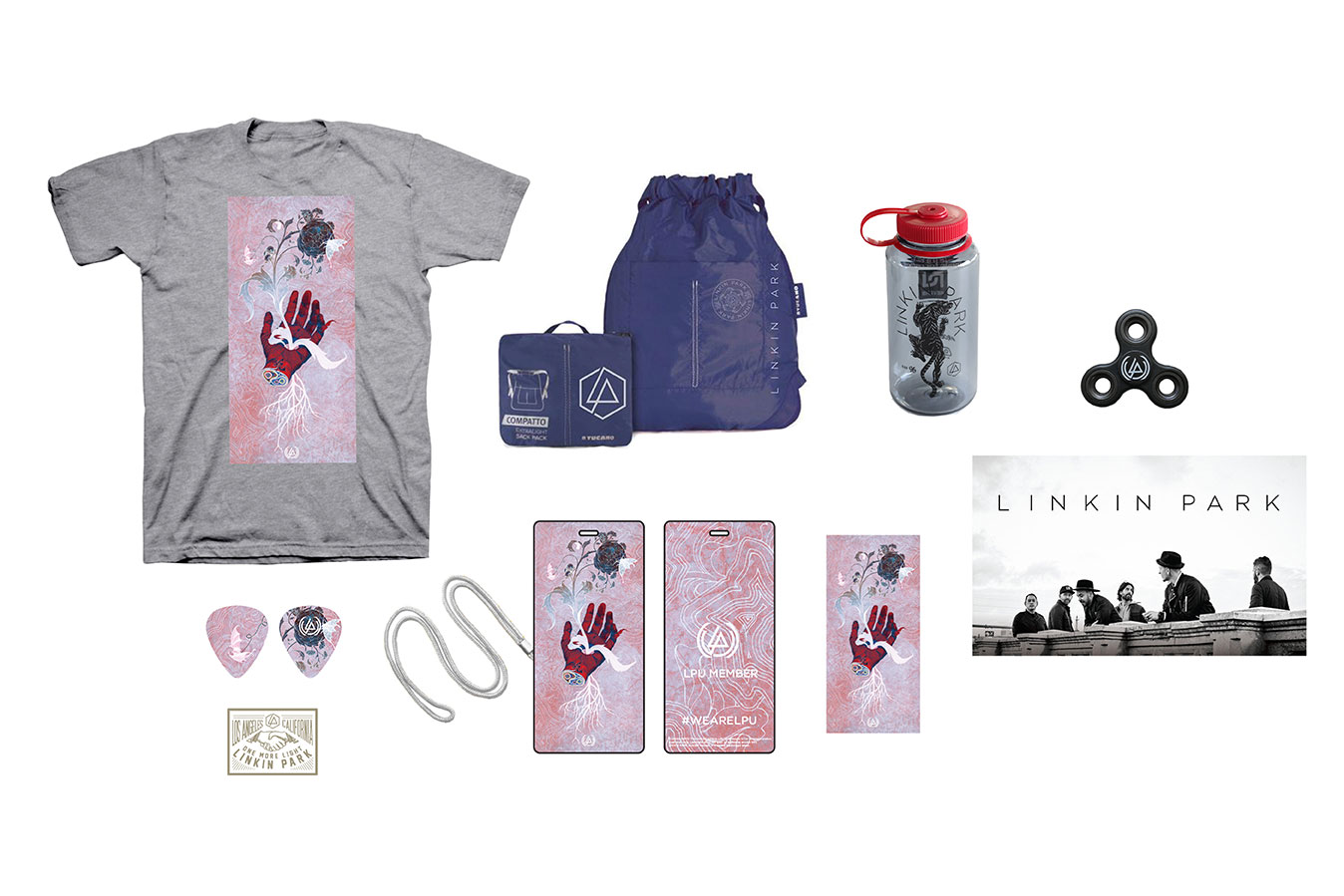 - 1 Year Digital Membership
- LPU 17 T-Shirt (Available in Men's and Women's)
- LPU 17 Member Laminate + Lanyard
- LPU 17 Sticker
- LPU 17 Guitar Pick
- One More Light Enamel Pin
- Linkin Park Packable Cinch Bag
- Linkin Park Tiger Master Water Bottle
- LPU Fidget Spinner (*BONUS ITEM* - WHILE SUPPLIES LAST)
- Linkin Park Bridge Poster (LIMITED TIME OFFER - WHILE SUPPLIES LAST)
Packages will begin to ship the week of December 13th
To redeem the LPU Digital Membership portion of this bundle please check your email once checkout is complete.
To purchase Your bundle go to LPUnderground.com
Check out our LPU16 page on LPCatalog HERE!
---
One More Light Counterfeits! WATCH OUT!
2017-08-26
Some European One More Light counterfeits have been circulating! A write up below will show you the true method to knowing the differences between a legit copy and a fake! Please check with LPCatalog staff before you purchase any physical media that you suspect may be a fake.
Before we go "into the matrix" you need to know what an SID Code is.
The Source Identification Code (SID Code) has become the industry standard for indicating the source of optical disc mastering and replication. Each production facility that wishes to implement the use of the SID Code is issued with its own unique code(s). SID Code is an anti-piracy tool developed by IFPI and Philips in order to track the source of optical discs mastering and replication. A mastering/replication plant must incorporate a source identification code in the production of all masters, stampers and optical discs.
---
Updated Notes with juicy item specifics! *UPDATED*
2017-08-20
Hello everyone!
The Dream Duo is working together again! JomJom and myself were the creators of the original LPCatalog (lpcatalogue.net) back in July of 2008! Today we went over the One Step Closer items and added notes to them. For those of you who have been confused about the differences between the German and U.K. singles..... Please read the simple notes and check your CD matrix's to determine which country you own.
German Single VS. U.K. Single for OSC!
Thanks
-Percy & Giorgio
P.S. You may need a magnifying lense to see some of these matrix numbers as they are incredibly tiny!
*AUGUST 27TH, 2017. CRAWLING NOTES ADDED :) (Jom and Percy)
*SEPTEMBER 5TH, 2017. PAPERCUT NOTES ADDED :) (Jom and Percy)
*OCTOBER 1st, 2017. IN THE END NOTES ADDED :) (Jom and Percy)
*NOVEMBER 19th, 2017. HT Misc. NOTES ADDED :) (Jom, Tom, and Percy)
---
Japanese Official Linkin Park physical releases and their counterparts...
2017-07-30
Hello everyone, in the 10 days since the passing of my most adored vocalist, I have been going through my collection for hours upon hours. Looking back, I realize all of the great memories surrounding these prized possessions. Standing in my "Linkin Park room," it dawned on me that I've been procrastinating for a year now on writing an article about Japanese releases and their associated promos. I decided that it has been far too long to have not written this up. So here it is; my lore if you will on Japanese Linkin Park physical media.
Japanese CD's have always been a standout for collector's who collect main album releases. The most obvious feature is their "obi strip" which is a cardboard sleeve around the spine of the CD with multiple Japanese characters, catalog numbers, and other general information. From a visual standpoint, it is a much different representation of the physcial album. The second thing that makes them so peculiar is the extra music. Many Japanese releases come with bonus tracks, which is the main reason they retail for more money. They are also pressed in a limited number, and then on supply and demand statistics, reissues are pressed with a completely different catalog number and obi strip. Again, this is all very relevant to world class collectors.
I will use Hybrid Theory as an example;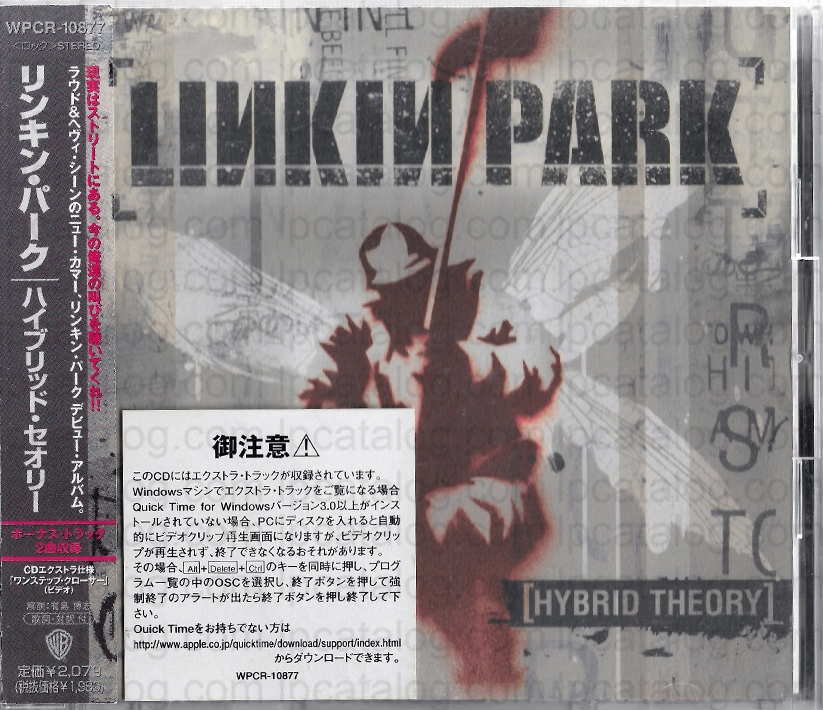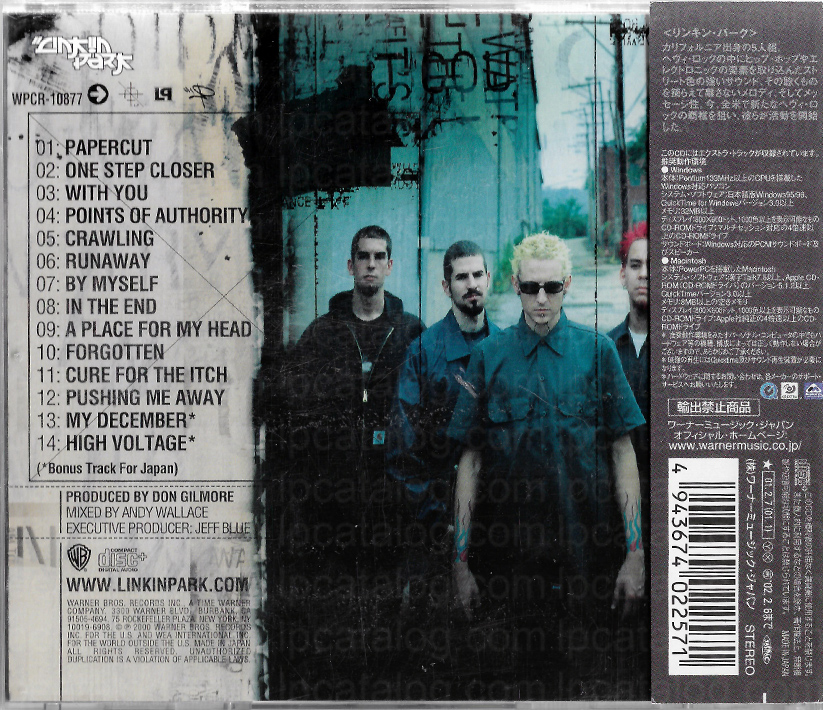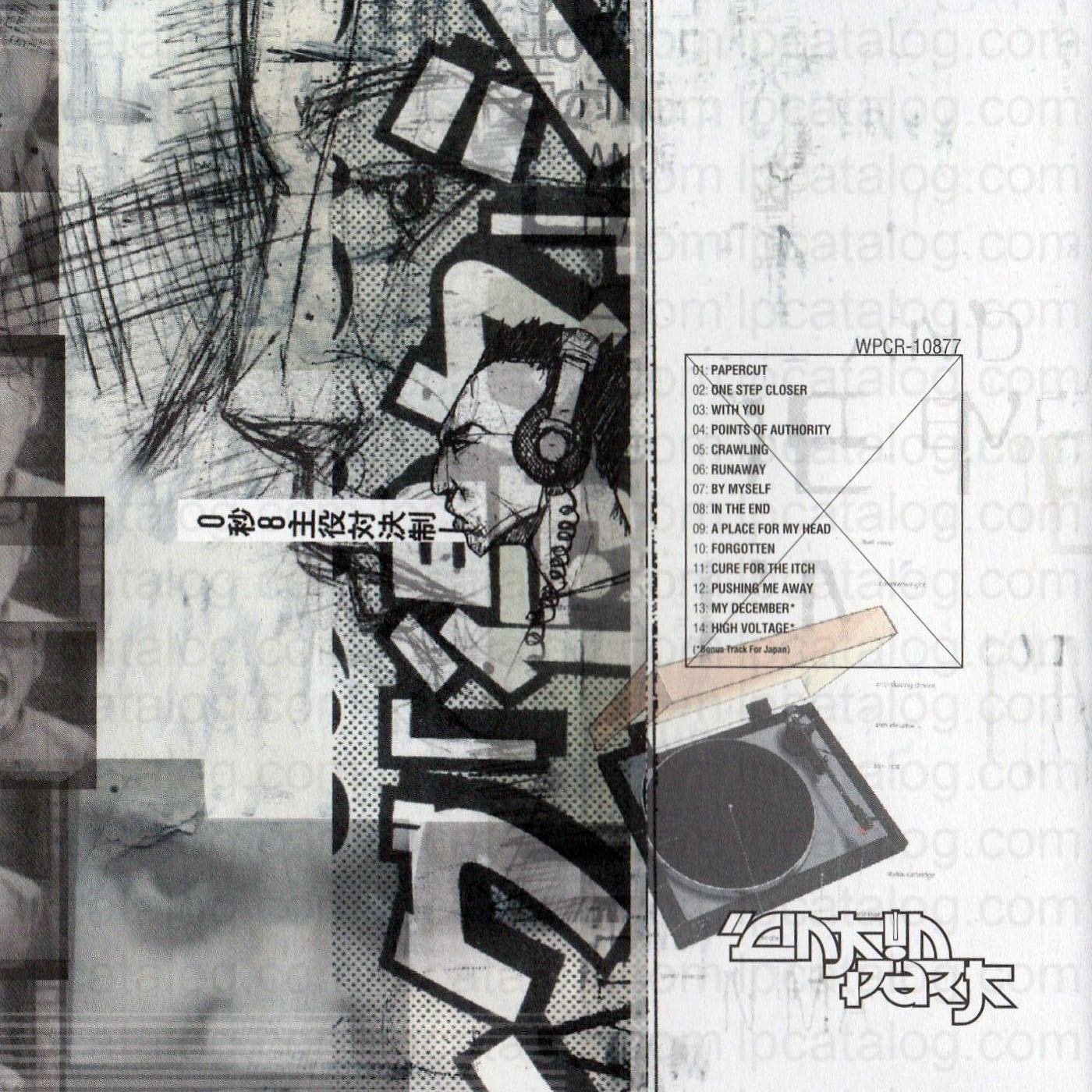 Regular Release Front Regular Release Back Regular Release CD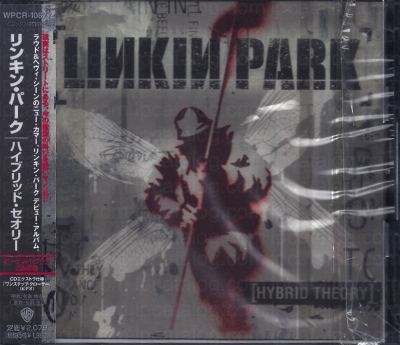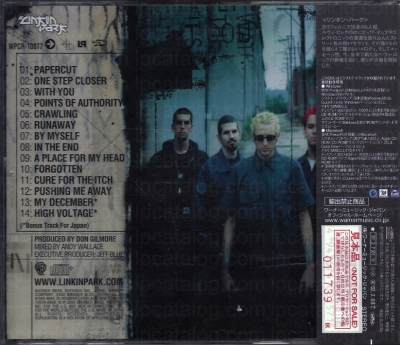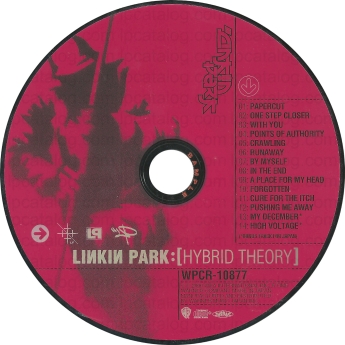 Promo English Text Front Promo English Text Back Promo English Text CD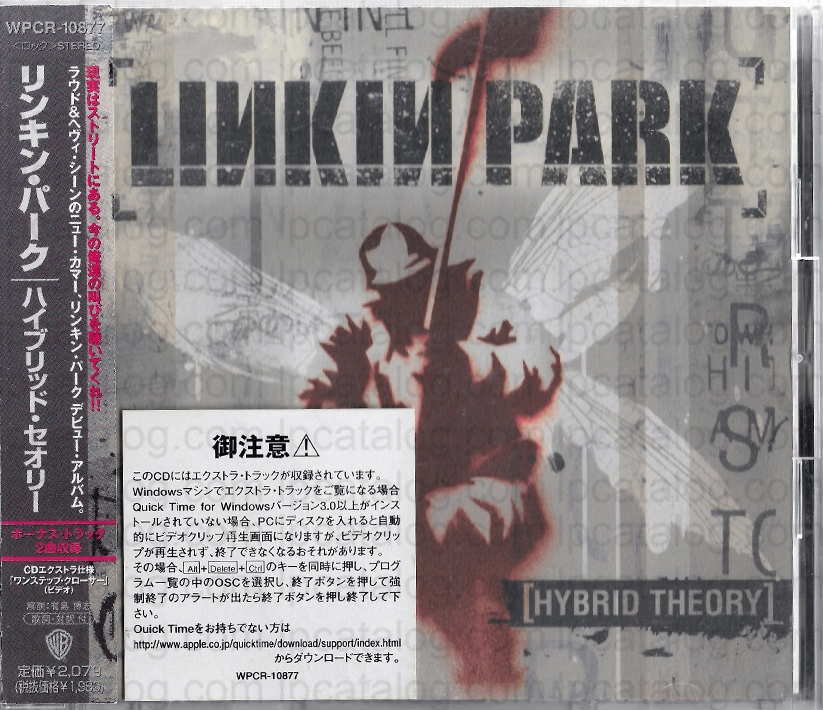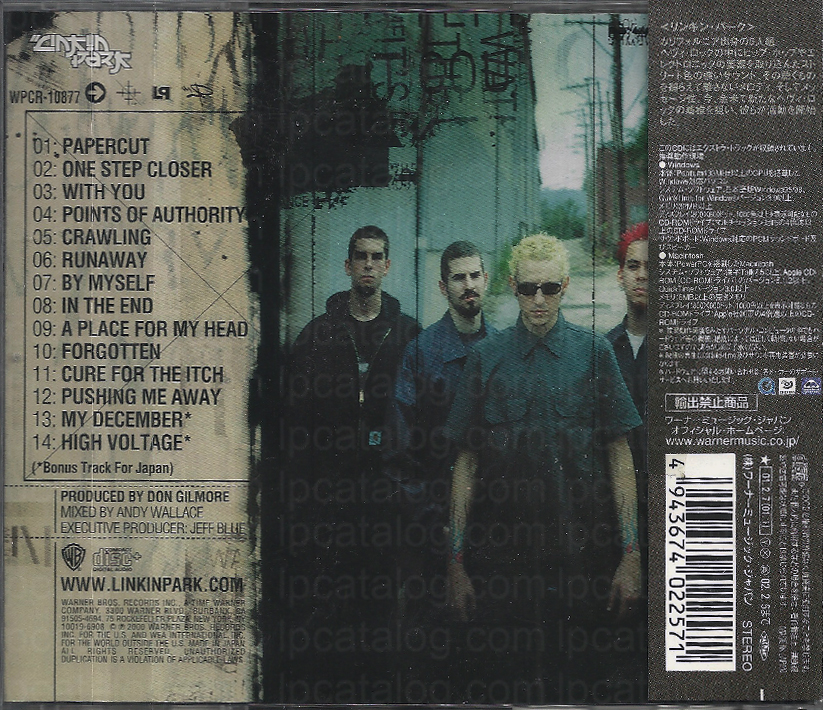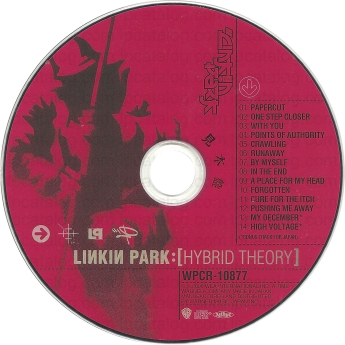 Promo Japan Text Front Promo Japan Text Back Promo Japan Text CD
The first row of pictures above is the retail first press Japanese edition for Hybrid Theory (WPCR-10877).
The second row is the same release, however it has a sticker on the back cover notifying it is for radio or promotional use only. This sticker is coupled with a stamp on the matrix of the cd with the English words "SAMPLE." This is considered the English text promo. The third row is identical to the 2nd row, however the matrix just has Japanese print which translates to "NOT FOR SALE," and again signifying promotional use.
To quickly sum this up, every official Japanese retail release for an album or single has 3 versions!
1. Regular release
2. Promo (English text on matrix)
3. Promo (Japanese text on matrix)
Sometimes, the Japanese text promo version will be missing a sticker on the back cover as in the example above. In some instances it will have the similar red/white sticker as the English promo version but with different numbers ( it is unknown what the numbers mean at this point.) The "Burn It Down" Japan promos (English and Japanese text) have the back stickers with different numbers;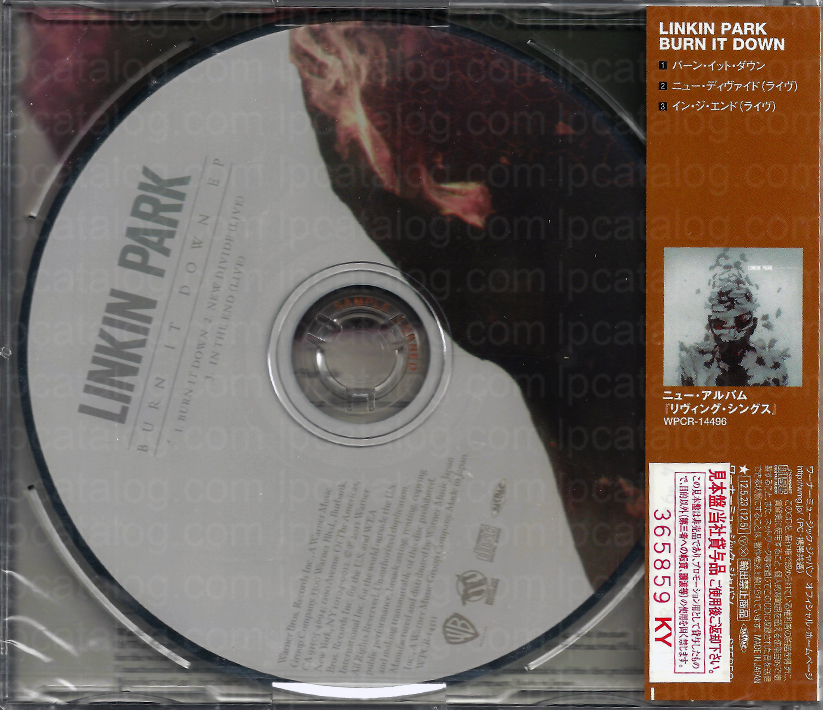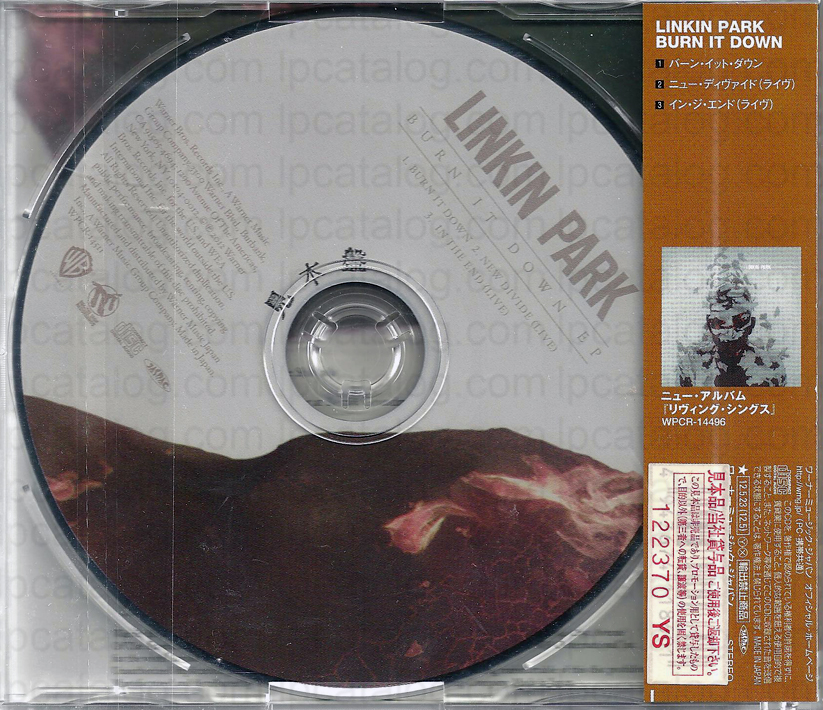 English Text Promo Japan Text promo
Lastly, the Japanese text promos can sometimes have a big sticker on the back, with the same Japanese text as the matrix which translates into "NOT FOR SALE." Here is one example from "Songs From The Underground;"

In terms of rarity, the first press retail version of any album can be quite difficult to find, especially in good shape. The English text promo is considered very rare to see on eBay and other online shops, especially for older releases. The Japanese text promo is ultra rare, and is something you may only see on eBay once or twice in a calender year for all releases combined! It is still unknown why there are 2 verisons of promo, if you know anything about this please do contact us.
For hardcore collectors, there is still all the reissues for a retail release. Staying with Hybrid Theory as the example, there are currently FIVE Japanese reissues for Linkin Park's debut album on LPCATALOG. As you will notice below, the obi colour can change and the catalog number changes every time from the original WPCR-10877. Obviously the release date of a reissue is different to the original album as well;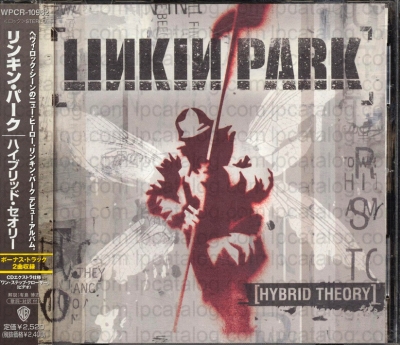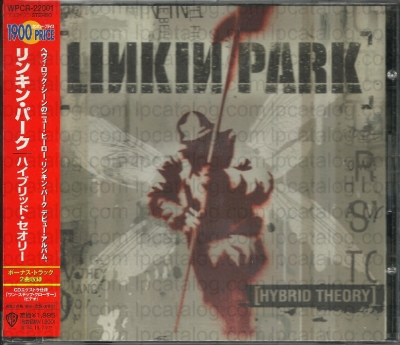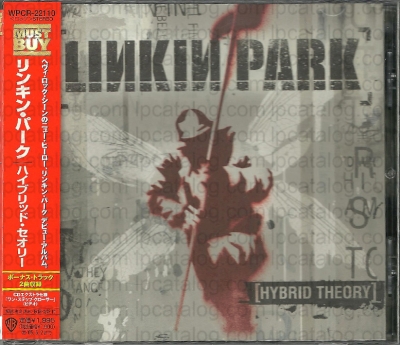 Reissue #1 2001 WPCR-10982 Reissue #2 2003 WPCR-22001 Reissue #3 2004 WPCR-22110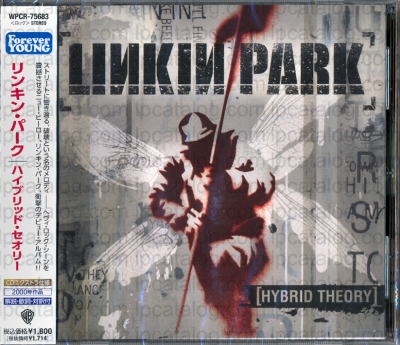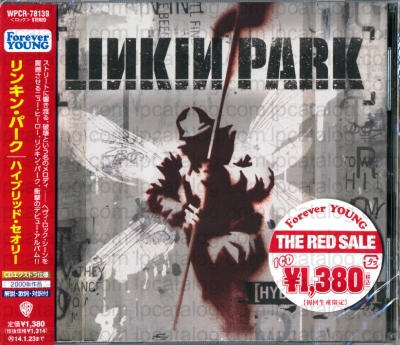 Reissue #5 2012 WPCR-75683 Reissue #6 2013 WPCR-78139
Reissue # 4 from 2009 (WPCR-13506) is actually missing from our catalog, which should give you a sense of how limited this pressing was;
If you are still here and reading, we are up to NINE different Japanese items just for Linkin Park's debut album Hybrid Theory. An expensive hobby, but my favourite one, even moreso than hockey card collecting as a yong lad growing up in Canada!
One last thing I should mention is that Japan reissues tend to coincide with 2 or 3 studio albums of a band. For example the most rescent Hybrid Theory reissue with a catalog of WPCR-78139 was released on July 24th, 2013 alongside a Meteora reissue (WPCR-78140) and a Minutes To Midnight reissue (WPCR-78141). Notice how all three catalogs are in sequence. Just something to note as catalogs can be confusing as only a number or two is different;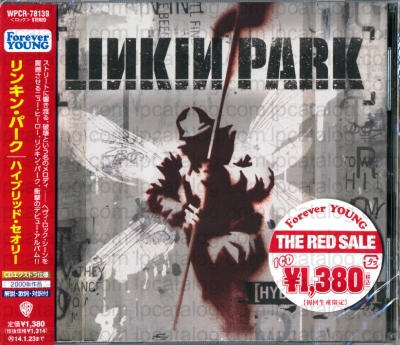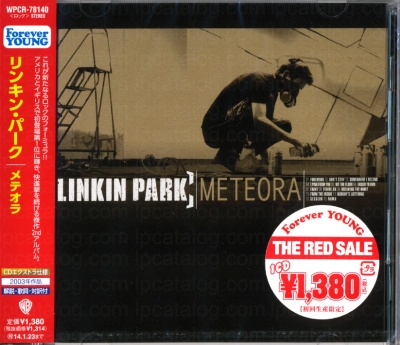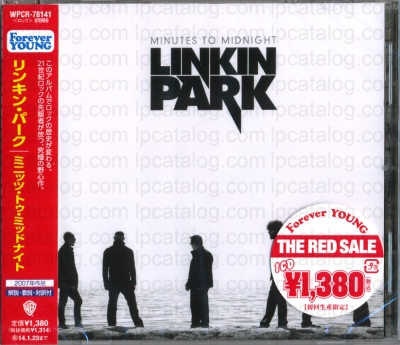 2013 - WPCR-78139 2013 - WPCR-78140 2013 - WPCR-78141
I think I will end it there. I will make another post in the future of all the items we currently have and ones we are missing (Japan reissues and promos). I should also stress that this write up was only for official retail Japan CDs and the associated promo stamps associated with them. There are dozens of more Japan promos in our catalog not related to the official retail CDs themselves. An example of this is pictured below and was my first full album promo I ever retrived back in 2003 when my journey of collecting LP stuff began. The catalog of this beauty is PCS-496.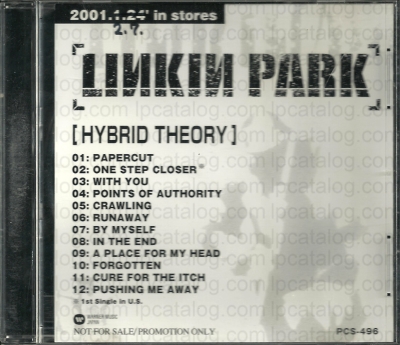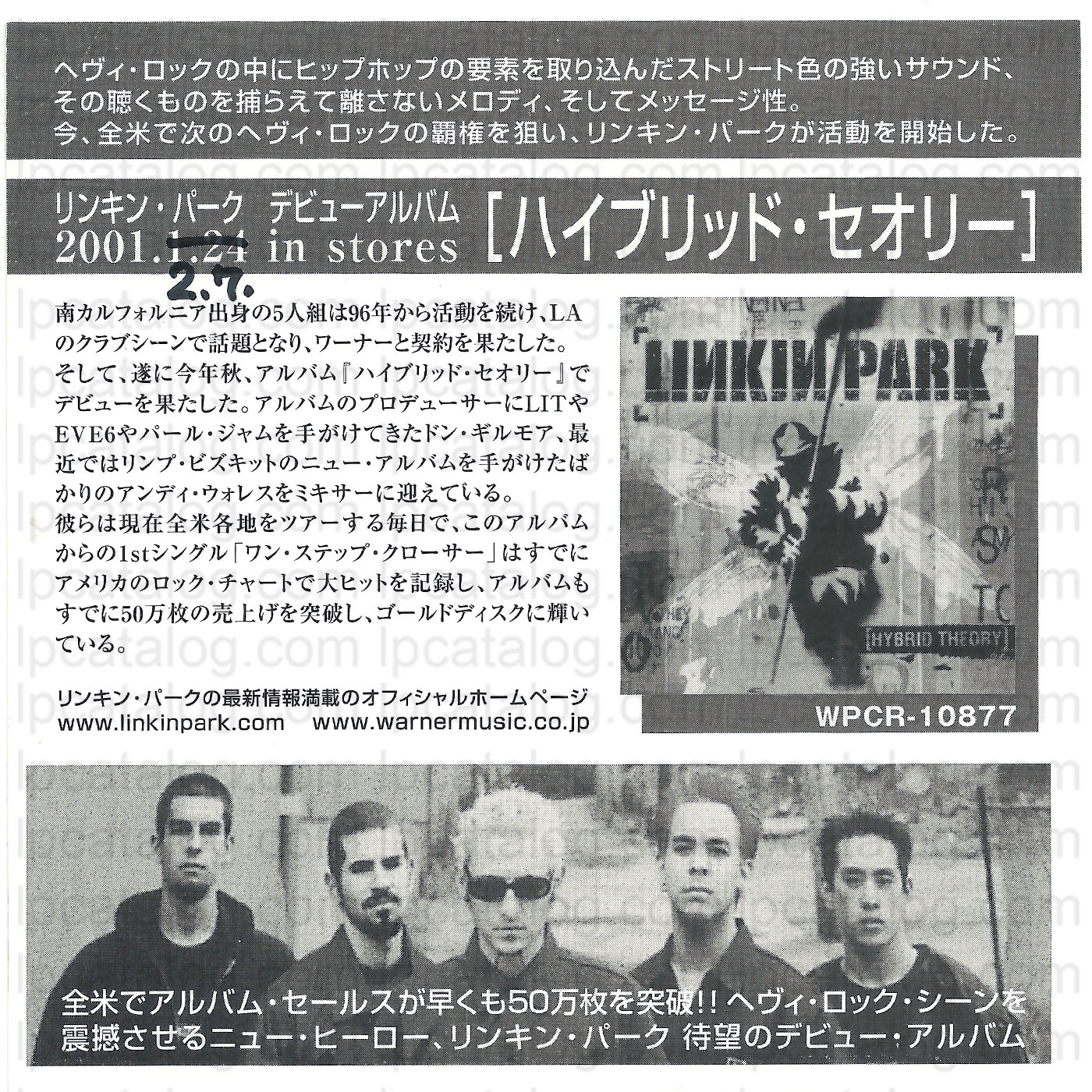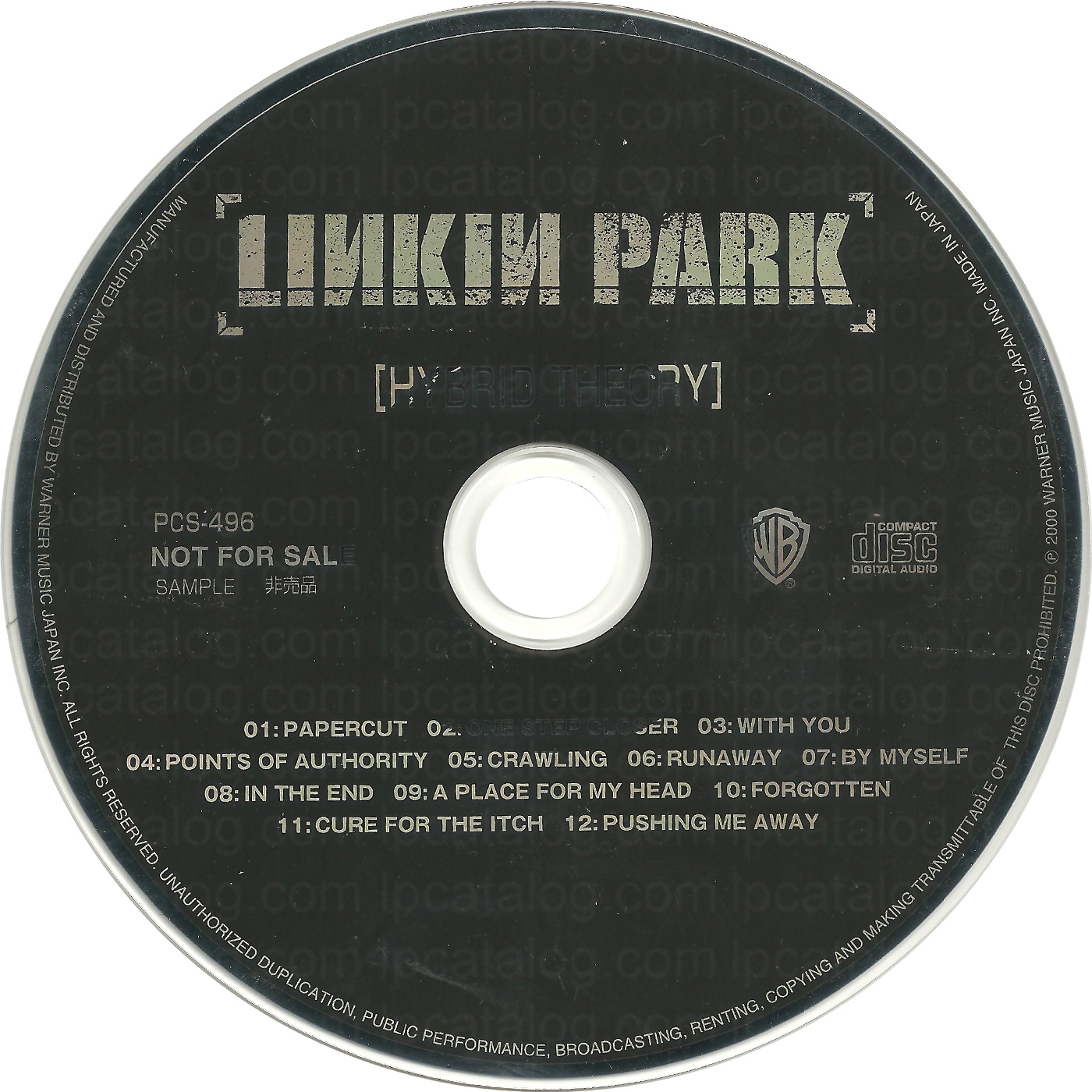 After all this time I still love reading "PROMOTION ONLY/ NOT FOR SALE." I feel like I am not supposed to own this piece of art. I look at every CD , promo or retail, as a piece of art. Just like the music itself, it will be in my heart forever, along with our dear hero who passed recently. I love you man. Rest peacefully Chaz!
Sincerely
---
R.I.P. Chester Bennington!
2017-07-20
Very sad news for the world and Linkin Park community. Chester Bennington has died at age 41, today... We are very sorry, but at this time we have no words.
---