News
---
Interview Month: Collectors
2015-11-05
We're starting a series of interviews with people all over the world with the largest Linkin Park/Fort Minor/Dead By Sunrise and related collections. In terms of large collections by large collectors we mean anywhere from 200 to 900 total items! Every hardcore collector has a different story of how they started their collecting. We found that the loving LP collectors are no different and make for interesting reads from how they got into the band to what their very first item was.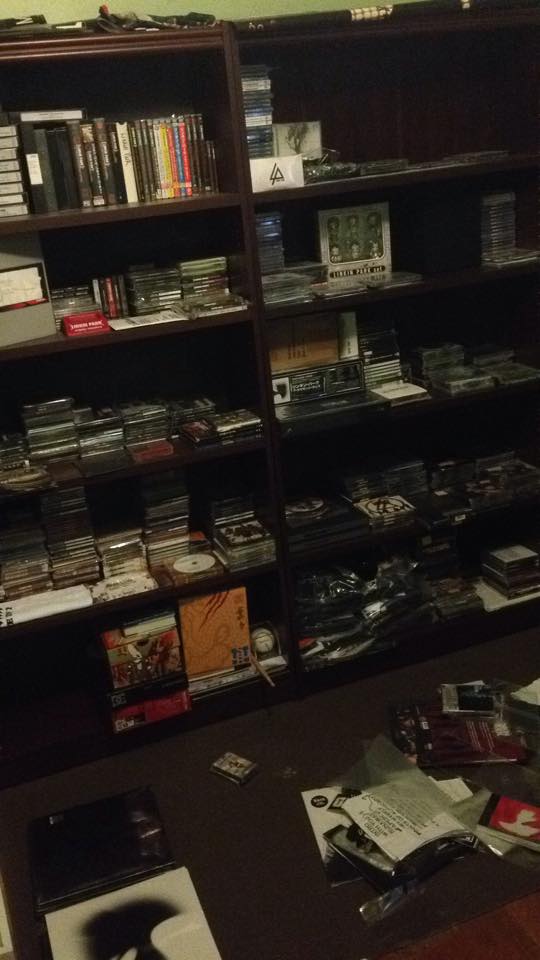 We'll start with kingpin, Brennan, known as bpercy, a fellow friend from Canada and staff member of the LPCatalog team with the biggest collection on earth. That's right, he has over 900 items in his possesion, making him #1 on the globe in terms of numbers. Here are some questions that he answered which will be the same questions other collectors will have a chance to answer.
1. First question is the most common question in LP fanbase: the beginning. What or who got You into Linkin Park? Was it a video you saw or a friend who gave You a copy of LP's Hybrid Theory? That brings the 1A question: What was the first item related to LP you've purchased?
The first time I ever got into Linkin Park I was driving to Minneapolis, Minnesota, USA in early March 2003. Me and a few friends were all 18 years old in our last year of high school. We were all from Thunder Bay, Ontario, Canada which is 30 minutes from the USA border. We decided to go for a trip for the weekend. "Somewhere I belong" came on a few times on the radio and I instantly fell In love with it. I asked my friends who it was and they said Linkin Park. I of course heard of the band and only really remember their crazy One Step Closer video with red hair and upside down ninjas. When I got home from the trip I asked my sister about the band who was 15 years old at the time and she handed me Hybrid Theory from her room and I listened to the album and I vividly remember thinking "how and the hell have I missed this, where have I been the last 2,5 years...." I went to hmv for meteora release on March 25 and bought the blue CD/DVD Special Edition. I was blown away. Meteora is still my favourite album of all time. That cd was in my CD player for 18 months and got played every day, no bullshit. I went back to hmv in April and bought the SIB SINGLE and noticed there was two types: one with two tracks and one with three. I got both and the collecting started. I never knew I would become a world class collector. I always collected hockey cards as a young kid and this my was my hobby.
---
Fort Minor Welcome Video Wall Update #1
2015-10-02
Help us with the project! There are 960 jackets to be found and added. Claim your vinyl at lpcatalog.com/fmwelcome
We now have 167/960 jackets added, our second goal is to reach 200!
Buy your copy here: http://bit.ly/1jClpNQ
---
FM Welcome Mural Website
2015-08-22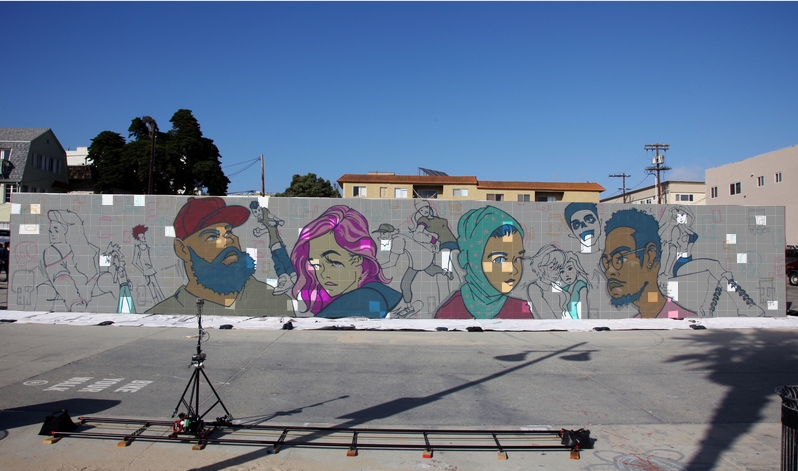 We've created a website where You can find and tag Fort Monor's Welcome Vinyl Jacket that You own! That's right, our initial goal is to reach 100 and we're at 54 now! Worth mentioning is that Mike Shinoda and Linkin Park management already helped us to promote the website on their social media pages! That's our biggest achievement so far!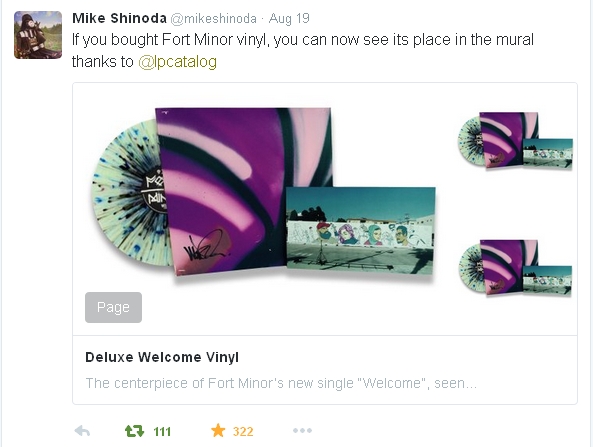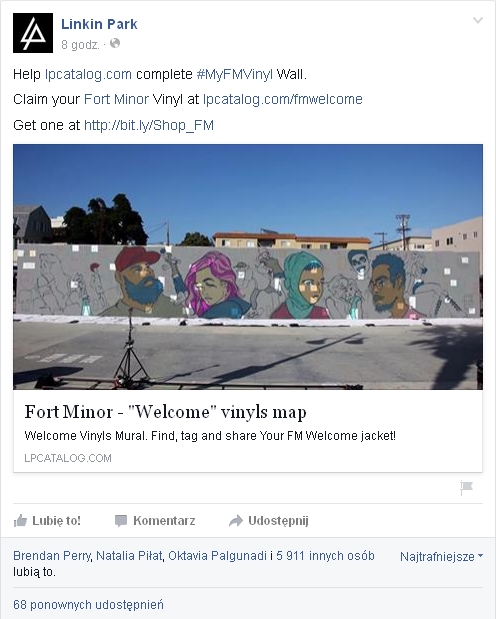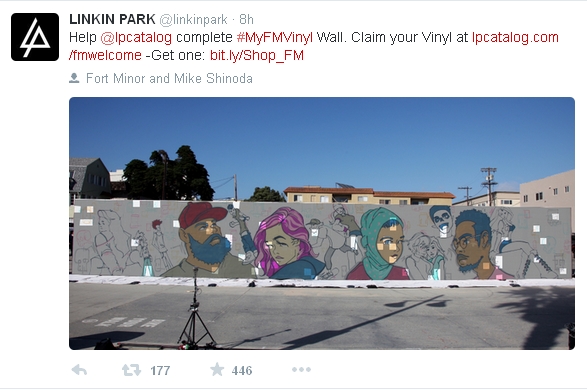 If You're a happy Fort Minor Welcome vinyl owner, we encourage You to visit the page HERE
If You are having trouble finding Your piece, just send an email to us and we'll help!
---
Fort Minor Welcome and more...
2015-06-22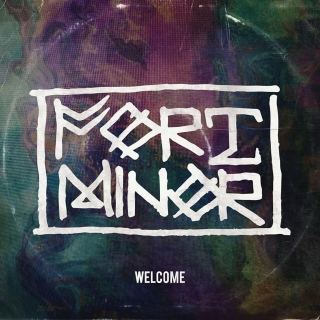 Fort Minor is back! with what appears is just a single song with no album to follow. The song's called Welcome and you can get it for free on fortminor.com til the end of this week! Comes in mp3 and wav, clean and explict along with single art and a letter explaining what's the song. Along with that there is an awesome vinyl (only 1000 made, each one is unique due to the fact that Mike spraypainted a mural on hung vinyl jackets!) presale, new FM merch with some new t-shirts. Check this out here. There are four options:
$95 Welcome Vinyl
$145 Deluxe Welcome Vinyl
$120 Welcome Vinyl + Welcome Back Tee
$165 Deluxe Welcome Vinyl + Welcome Back Tee
There will be a video to follow today. This time a 360 eperience.

Vinyl tracklist:
Side 1
1. Welcome (Explicit)
2. Welcome (Clean)
Side 2
1. Welcome (Explicit) Acapella
2. Welcome (Clean) Acapella
3. Welcome Instrumental
---
LPCatalog Exclusives: Compilation CD
2015-06-16
For the next LPC exclusive, we are offering a download of an internal "Linkin Park Compilation" 2 disc set, dated May 2010. The exact use of the CDs is unknown…our guess is that maybe they were used for LPU CD discussions. Quite a few of these songs have been officially released, so they are not able to be released. Some of them appear on singles, some on LPU CDs, and some are in random places (like Reanimation).
Disc One Tracklisting:
01. One Step Closer (Rock Mix)
02. Papercut (Live at Docklands 2001)
03. Points Of Authority (Live at BBC 2001)
04. A Place For My Head (Live at Docklands 2001)
05. In The End (Live at BBC 2001)
06. Points Of Authority (Live at Docklands 2001)
07. Buy Myself (Manson Remix)
08. Step Up (Live at San Diego 2002)
09. My December (Live at San Diego 2002)
10. Crawling (Live at Reading Festival 2003)
11. QWERTY
12. In The End (Live at Wal-Mart Soundcheck 2007)
13. Pushing Me Away (Piano Version) (Live at Wal-Mart Soundcheck 2007)
14. My December (Live at Nashville 2008)

Disc Two Tracklisting:
01. Step Up
02. Dedicated
03. Sad (By Myself Demo)
04. Stick N Move (Runaway Demo)

The files released in this exclusive include Points Of Authority and In The End live at BBC 2001 (January 11, 2001) from their studio session. These appear to be a quality upgrade from the versions that are currently circulating. Next, a studio version of QWERTY with what appears to be a SLIGHTLY different mix (listen for yourselves as it is up for discussion) is the third track in this download.
Finally, In The End and Pushing Me Away from the Wal-Mart Soundcheck in 2007 (March 2007) have only been released in video format previously (on walmart.com). This is the first time that the audio recordings of these two song performances have been released! Even though it was technically a "rehearsal" performance, this is the closest we will get to a "studio version" of Pushing Me Away's piano version as there is obviously zero crowd noise in this performance. The audio on these two is crystal clear and is the highlight of the exclusive, in our opinion. Before this, only What I've Done and Breaking The Habit have been released in audio from this session.
Enjoy!
-Mark from LPLive.net
Download WAV's: MEGA
---