United States, 531345-2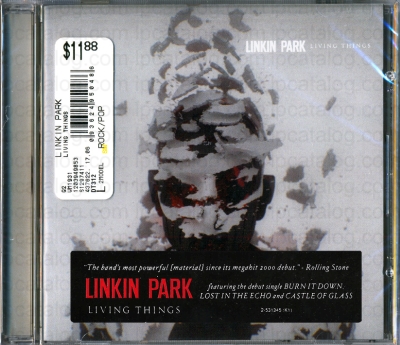 UPC:

093624950486

EAN:

0093624950486

Media:

CD

Cat #:

531345-2

Released:

2012-06-22

Country:

United States

Added:

2012-10-01 14:38:17
Scan 3,4 by Schmocta.
Also distributed in China as a import CD. No differences from the US album.
Tracklist
LOST IN THE ECHO
IN MY REMAINS
BURN IT DOWN
LIES GREED MISERY
I'LL BE GONE (featuring string arrangements by Owen Pallett)
CASTLE OF GLASS
VICTIMIZED
ROADS UNTRAVELED
SKIN TO BONE
UNTIL IT BREAKS
TINFOIL
POWERLESS
Notes:
- Matrix contains "IFPI L909" and Mould SID Code "IFPI 2U3Z"
---
←
See also in "2012 Living Things":
→