United States, 44477-1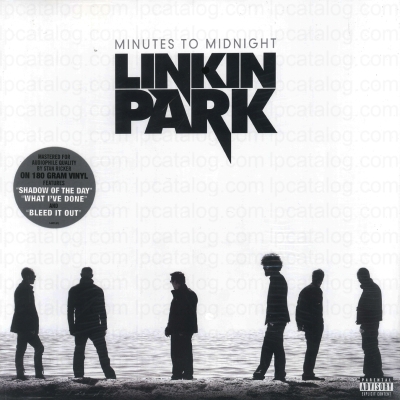 UPC:

093624998105

EAN:

0093624998105

Media:

LP

Cat #:

44477-1

Released:

2007

Country:

United States

Added:

2012-11-27 12:54:06
Scans 1,2 by Krogstrup.
Scans 5,6 by bpercy.
The album has been repressed in 2014. No differences to the original 2007 press besides slightly higher contrast on the gatefold. Also, repressed one comes in a tight shrinkwrap compared to the original that was in a more loose wrapping. It doesn't include a "180 Gram Pressing" sticker on it and is definitely lighter than the original pressing thus it is not 180 gram repress.
Tracklist:
Side 1
Wake
Given Up
Leave Out All the Rest
Bleed It Out
Shadow of the Day
What I've Done
Side 2
Hands Held High
No More Sorrow
Valentine's Day
In Between
In Pieces
The Little Things Give You Away
---
←
See also in "2007 Minutes To Midnight":
→