United States, 44477-1, 12"
United States, 44477-1, 12"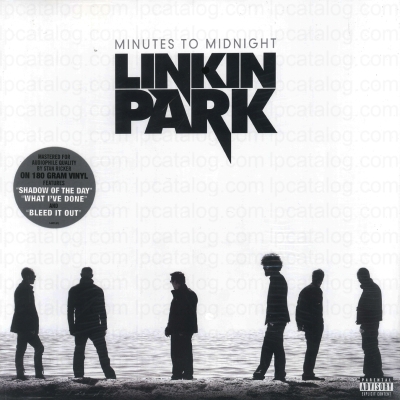 UPC:

093624998105

EAN:

0093624998105

Media:

LP

Cat #:

44477-1

Released:

2007

Country:

United States

Added:

2012-11-27 12:54:06
Repress scans by bpercy.
The album has been repressed in 2014. No differences to the original 2007 press besides slightly higher contrast on the gatefold. Also, repressed one comes in a tight shrinkwrap compared to the original that was in a more loose wrapping. It doesn't include a "180 Gram Pressing" sticker on it and is definitely lighter than the original pressing thus it is not 180 gram repress.
Tracklist:
Side 1
Wake
Given Up
Leave Out All the Rest
Bleed It Out
Shadow of the Day
What I've Done
Side 2
Hands Held High
No More Sorrow
Valentine's Day
In Between
In Pieces
The Little Things Give You Away
---
←
See also in "2007 Minutes To Midnight":
→