Japan, WPCR-75684, 2020 Reissue
Tracklist:
Foreword
Don't Stay
Somewhere I Belong
Lying from You
Hit the Floor
Easier to Run
Faint
Figure.09
Breaking the Habit
From the Inside
Nobody's Listening
Session
Numb
Enhanced Features:
The Art Of Meteora Video
Somewhere I Belong Video
Extras: LP Screensaver & 4 Buddy Icons
Website Tool-Kit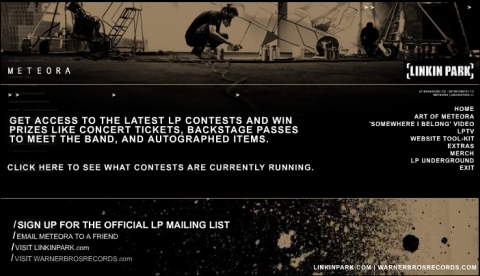 JAN:

4943674118205

Media:

CD

Cat #:

WPCR-75684

Released:

2020

Country:

Japan

Added:

2023-07-05 21:03:58

Retail price:

¥1,714
Notes:
- 2020 reissue with new Warner Records logo. Differences to original release: minor changes in the back credits. More info coming soon.
---
←
See also in "2003 Meteora":
→