European Union, 9362-49039-2, RSD 2019 Purple Vinyl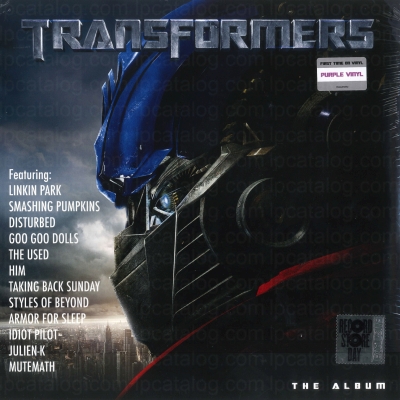 UPC:

093624903925

EAN:

0093624903925

Media:

LP

Cat #:

9362-49039-2

Released:

2019-04-13

Country:

European Union

Added:

2020-08-28 17:00:53
Tracklist:
Side One:
Linkin Park – What I've Done
Smashing Pumpkins – Doomsday Clock
Disturbed – This Moment
Goo Goo Dolls – Before It's Too Late (Sam And Mikaela's Theme)
The Used – Pretty Handsome Awkward
HIM – Passion's Killing Floor
Side Two:
Taking Back Sunday – What's It Feel Like To Be A Ghost?
Styles Of Beyond Feat. Mike Shinoda – Second To None
Armor For Sleep – End Of The World
Idiot Pilot – Retina And The Sky
Julien-K – Technical Difficulties
Mutemath – Transformers Theme
Notes:
-Record Store Day 2019 release. Limited to 1500 worldwide.
-Scans by Krogstrup.
---
←
See also in "2007 Transformers":
→
Vinyl
European Union, 9362-49039-2, RSD 2019 Purple Vinyl