European Union, 9362-49045-2, RSD 2019 Green Vinyl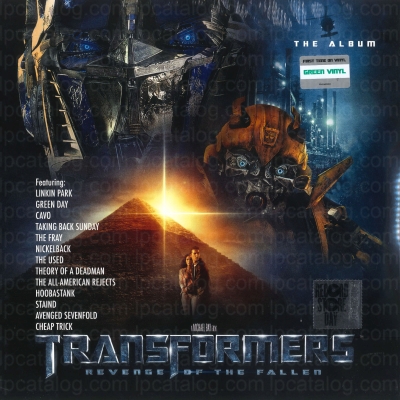 UPC:

093624903918

EAN:

0093624903918

Media:

LP

Cat #:

9362-49045-2

Released:

2019-04-13

Country:

European Union

Added:

2020-08-28 16:48:11
Tracklist:
Side One:
Linkin Park – New Divide
Green Day – 21 Guns
Cavo – Let It Go
Taking Back Sunday – Capital M-E
Side Two:
The Fray – Never Say Never
Nickelback – Burn It To The Ground
The Used– Burnin' Down The House
Theory Of A Deadman – Not Meant To Be
The All-American Rejects – Real World
Side Three:
Hoobastank – I Don't Think I Love You
Staind – This Is It
Avenged Sevenfold – Almost Easy
Cheap Trick – Transformers (The Fallen Remix)
Notes:
-Record Store Day 2019 release. Limited to 1500 worldwide.
-Scans by Krogstrup.
---
←
See also in "2009 Transformers: Revenge Of The Fallen":
→
Vinyl
European Union, 9362-49045-2, RSD 2019 Green Vinyl