United States, 0-551356, Deluxe
United States, 0-551356, Deluxe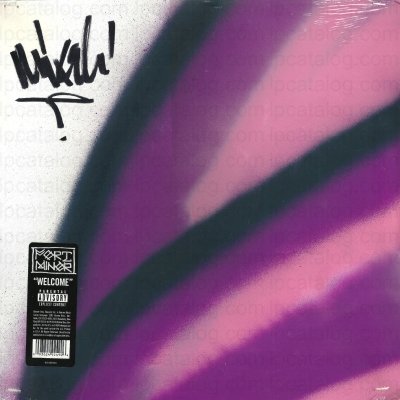 UPC:

093624924906

EAN:

0093624924906

Media:

12-inch

Cat #:

0-551356

Released:

2015-06

Country:

United States

Added:

2015-06-21 21:27:22
"The centerpiece of Fort Minor's new single "Welcome", seen in the 360 video for the song, is a hand-painted mural made of 1000 blank vinyl jackets. Mike painted these on the public boardwalk in Venice, California. The end result: 1000 hand-painted, individually-signed vinyl jackets.

Each hand-painted jacket is signed by Shinoda and accompanied by an 11" X 6.5" art print of the finished mural to create a one-of-a-kind experience for each fan.

The deluxe, limited edition vinyl collection features the most dynamic, colorful and paint-heavy jackets. Every jacket from the mural features Mike's signature and custom design, however the deluxe collection features artwork from the most distinguished areas of the piece.

Note: Because each jacket is a unique piece of art, there will be variance in the design on each jacket. However, each jacket is signed and painted and/or drawn on by Shinoda."
$145.00
Scan 1 by bpercy.
Image 2 by Sukotto.
Scan 3 and record scans by Curt.
Image 4 by Nemesis.

Tracklist:
--SIDE 1--
Welcome (Explicit)
Welcome (Clean)
--SIDE 2--
Welcome (Explicit) Acapella
Welcome (Clean) Acapella
Welcome Instrumental