Germany, 9362-47943-2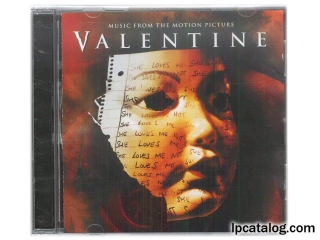 UPC:

093624794325

EAN:

0093624794325

Media:

CD

Cat #:

9362-47943-2

Released:

2001

Country:

Germany

Added:

2014-08-14 18:32:33
Scans by vincenzo.
Tracklist
Rob Zombie - Superbeast (Porno Holocaust Remix)
Disturbed - God Of The Mind
Static-X - Love Dump (Mephisto Odyssey's Voodoo Dub Mix)
Linkin Park - Pushing Me Away
Deftones - RX Queen
Orgy - Opticon
Marilyn Manson - Valentine's Day
Amanda Ghost - Filthy Mind
Professional Murder Music - Fall Again
BT - Smartbomb (BT's Mix)
Soulfly feat. Sean Lennon - Son Song
Filter - Take A Picture (Hybrid Mix)
Snake River Conspiracy - Breed
Beautiful Creatures - 1 A.M.
---
←
See also in "2001 Valentine":
→