#4 LPCatalog Exclusives Part 2
---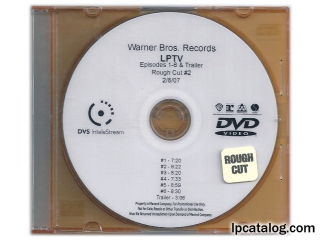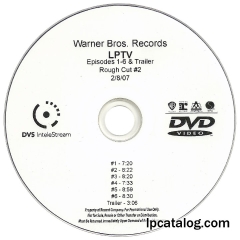 Part 2 of our exclusive downloads continues with LPTV rough cuts. This time, up for grabs are episodes 5 & 6 which come from a promo cd with ep. 1-6. Episodes 1-4 aren't any different from what we have posted earlier, thus we are not posting them for download. #5 is Australia and Asia Tour and #6 is Meteora Tour '04. Both have new, extended footage.
LPTV Episode 5: Original 8:12, Rough Cut 8:59 Extended footage Download .VOB 512mb
LPTV Episode 6: Original 7:41, Rough Cut 8:30 Extended footage Download .VOB 494mb
Next are episodes 9-13.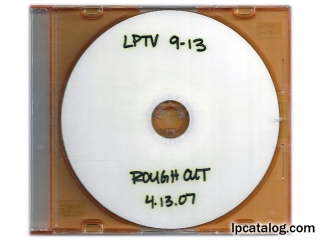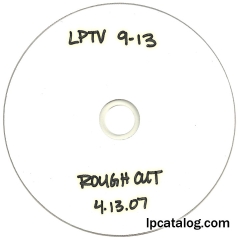 Episodes 9-11 do not have the intro nor the outro, while episodes 12 and 13 have it with QWERTY as a background audio. #9 called "Laurel House" is the first episode where the new album info appears, followed by #10 named "Japan Summer Sonic" where story of a new song "QWERTY" is described. Next is episode 11 with Mike's ArtShow in Gallery 1988 in LA, and Rob's Drum Studio, then episode 12 called "Salton Sea" where Minutes To Midnight album art photos where taken. Lastly episode 13 named What I've Done - The Making Of. This is the last episode in our exclusives, but not the last exclusive we have prepared!
LPTV Episode 9: Original 7:30, Rough Cut 7:12 (w/ NO graphic titles) Download .VOB 370mb
LPTV Episode 10: Original 7:25, Rough Cut 7:10 (w/ NO graphic titles) Download .VOB 377mb
LPTV Episode 11: Original 7:02, Rough Cut 6:40 (w/ NO graphic titles) Download .VOB 346mb
LPTV Episode 12: Original 6:47, Rough Cut 6:47 Download .VOB 363mb
LPTV Episode 13: Original 7:28, Rough Cut 7:31 Download .VOB 404mb
Stay tuned this week for part 3 of our exclusive downloads with Mark's (Hahninator's) big contribution in terms of checking, comparing and describing stuff.