Interview Month: Collectors Interview #1: Brennan
Interview Month: Collectors Interview #1: Brennan
---
We're starting a series of interviews with people all over the world with the largest Linkin Park/Fort Minor/Dead By Sunrise and related collections. In terms of large collections by large collectors we mean anywhere from 200 to 900 total items! Every hardcore collector has a different story of how they started their collecting. We found that the loving LP collectors are no different and make for interesting reads from how they got into the band to what their very first item was.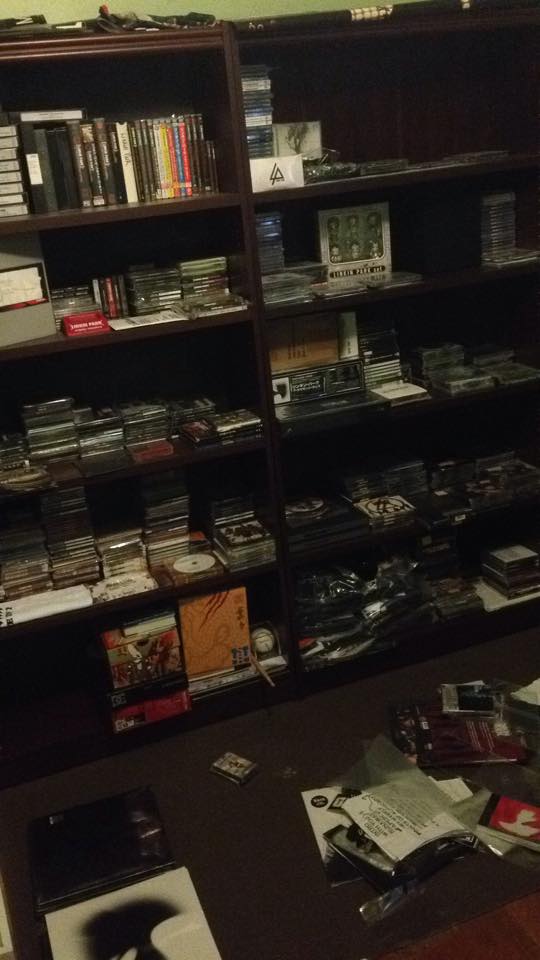 We'll start with kingpin, Brennan, known as bpercy, a fellow friend from Canada and staff member of the LPCatalog team with the biggest collection on earth. That's right, he has over 900 items in his possesion, making him #1 on the globe in terms of numbers. Here are some questions that he answered which will be the same questions other collectors will have a chance to answer.
1. First question is the most common question in LP fanbase: the beginning. What or who got You into Linkin Park? Was it a video you saw or a friend who gave You a copy of LP's Hybrid Theory? That brings the 1A question: What was the first item related to LP you've purchased?
The first time I ever got into Linkin Park I was driving to Minneapolis, Minnesota, USA in early March 2003. Me and a few friends were all 18 years old in our last year of high school. We were all from Thunder Bay, Ontario, Canada which is 30 minutes from the USA border. We decided to go for a trip for the weekend. "Somewhere I belong" came on a few times on the radio and I instantly fell In love with it. I asked my friends who it was and they said Linkin Park. I of course heard of the band and only really remember their crazy One Step Closer video with red hair and upside down ninjas. When I got home from the trip I asked my sister about the band who was 15 years old at the time and she handed me Hybrid Theory from her room and I listened to the album and I vividly remember thinking "how and the hell have I missed this, where have I been the last 2,5 years...." I went to hmv for meteora release on March 25 and bought the blue CD/DVD Special Edition. I was blown away. Meteora is still my favourite album of all time. That cd was in my CD player for 18 months and got played every day, no bullshit. I went back to hmv in April and bought the SIB SINGLE and noticed there was two types: one with two tracks and one with three. I got both and the collecting started. I never knew I would become a world class collector. I always collected hockey cards as a young kid and this my was my hobby.
2. What is the most valuable item you currently have?
The valuable item I currently have in terms of money is either the Xero demo tape (baby cover) or the Sean Dowdell And His Friends tape. Both easily over $700 in my opinion. In terms of sentimental value, I think my first promo cd. It was a 2003 purchase on eBay and it was the One Step Closer Promo CD. I remember winning the auction at $30 but I knew it was a more scarce promo which is hard to find to this day but not very hard or impossible like some promos. I just remember getting butterflies when I won it. I really appreciated being able to have an international medium like eBay to buy something that said "not for sale". It's one of those human things where we like to break the rules. Whether having a sip of your dads beer when your a young teen or getting into a bar underage. I was buying something that was a collectable but technically "not for sale." Plus, the soldier art was epic (same from In The End single ) If you look at my collection and total numbers, there are a few collectors not too far behind me. But if you look at Linkin Park single promos, I'm untouchable. Lol. No one will ever catch me unless I sold my promos. For example I believe I have over 35 different singles and promos of somewhere I belong alone.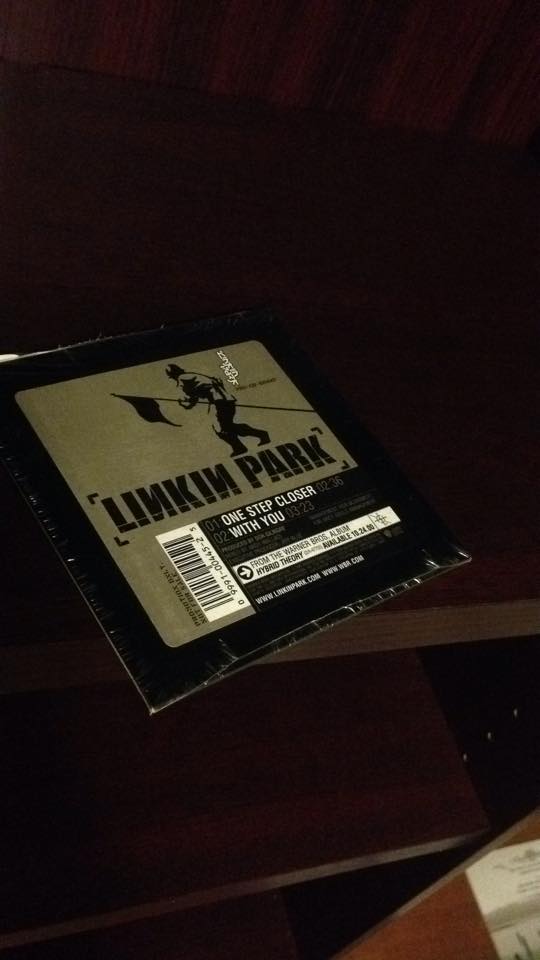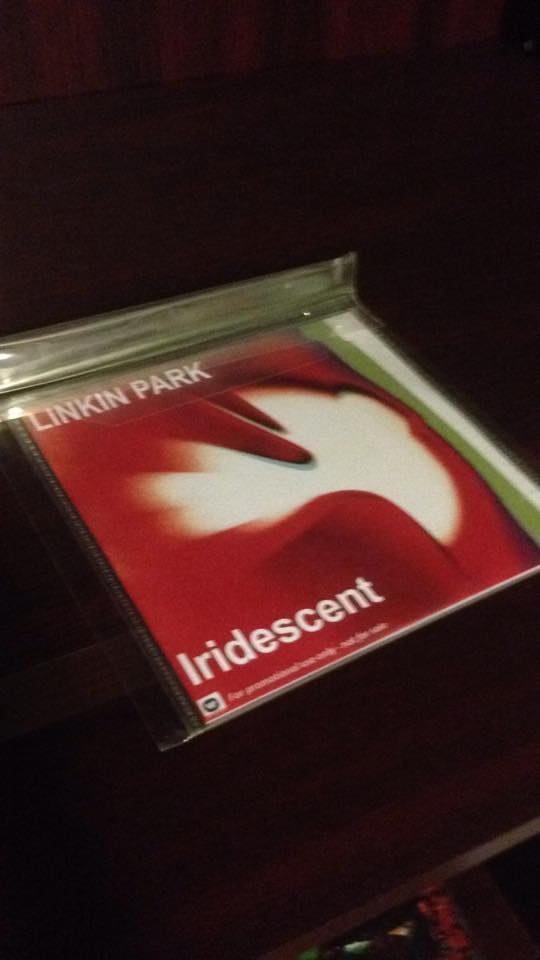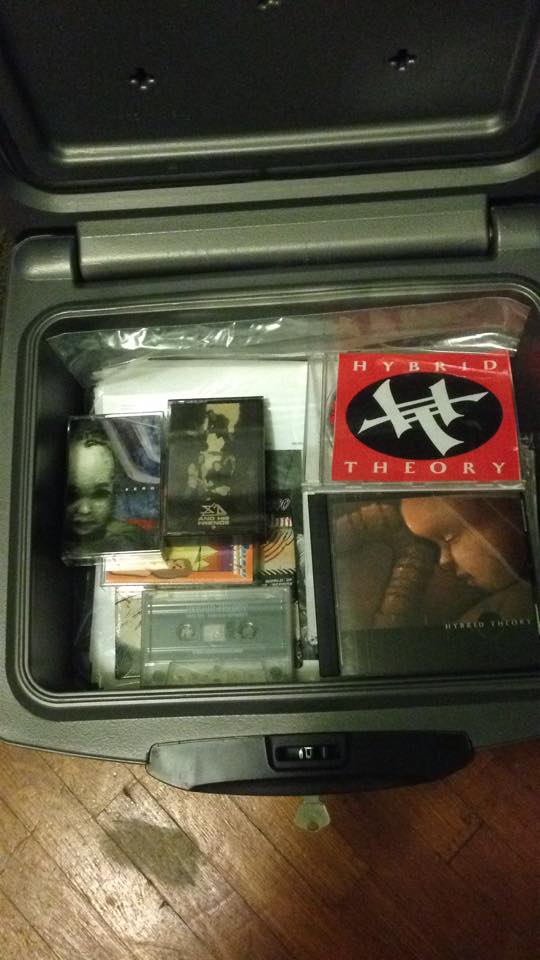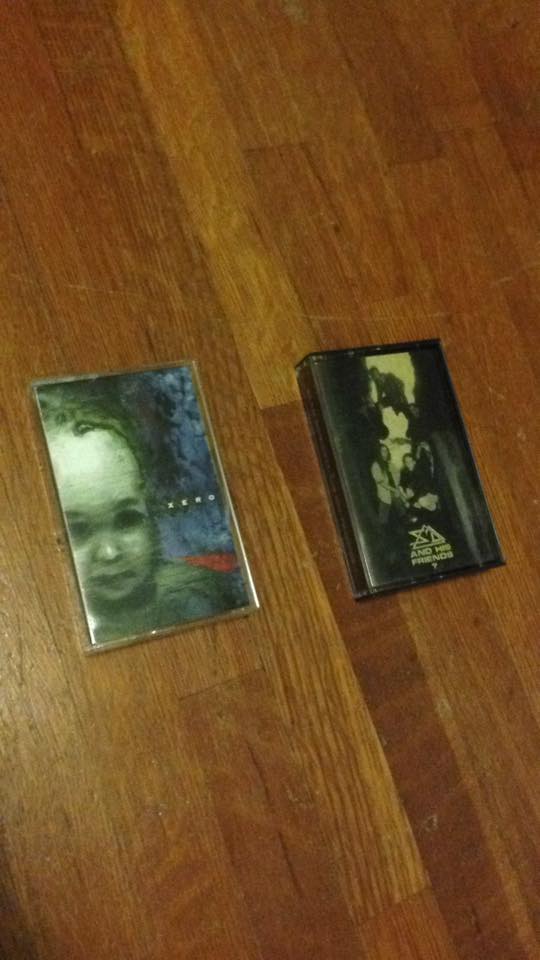 3. What, in your opinion, is the so called holy grail of LP collectors? HT EP 1999? SDaHF Cassette? Or maybe some limited signed item? Please explain why?
I have to go with the shopping cart version of the Xero demo tape. I've only ever seen one. Maybe two. A lot of people thought it wasn't legit until Mike confirmed it was legit at a meet and greet in Europe before A Thousand Suns was released. My buddy Giorgio from Italy owns it and showed Mike and asked him. Giorgio and myself actually started the first catalog in 2005 (known as lpcollectors.com) and ran it for a couple years. Then life got in the way. Mike shinoda told him, the shopping cart was actually a joke for a cover for the demo tape but then they actually had some made before the baby version was made.. If I remmeber he implied fewer were made. Most hardcore LP fans know how rare a Xero tape is. Try and find one for sale (needle in hay stack.) Now the shopping cart version is like a needle in outer space in my opinion. There might be 2 or 3 in existence that didn't get tossed.
4. Roughly, how much do you spend on LP per year? Few people have already asked here and there, and they would like to know how do you run your budget just to afford some old and some new stuff (when a new album drops in example) along with regular life (hah)?
I tend to only buy things in ballance. What I mean by that is when an album drops like the Hunting Party, I'll buy the CD and CD/DVD version from Canada. Then the next week I'll buy the USA versions. So it takes like 5-6 months to buy the albums. I didn't start collecting albums until Living Things however. Before that I only collected singles for most part and album promos and the Canadian album version standard. In terms of promos it's random. I buy them when they pop up and I have to use my gut on its rarity. But it's hard to judge. Examples: Burn it down Japan promo hit eBay. I bought it for $50. It became common and is still readily available today at $15-$20. The Guilty All The Same promo from UK in March of 2014 hit eBay. A few popped up and went for around $60-70. UK promos are generally always common when a new single is out, but this one was not. Only a couple more popped between album release and x-mas of 2014. I just got mine in summer of 2015. Last example, the Belgium Iridescent promo hit eBay when it was about to be released as a single. I bought it and bid high. Around 40GBP. IT WAS a great decision. I own the only one. Never seen another. The promo uses the ATS+ pinkish cover.
5. Based on Your current collection, is there any item (apart from the holy grail list) You wanted to get but still didn't due to any reasons?
Other collectors have some rare items and I make offers periodically or money and always get shut down. They know who they are and I always bug them for their French promos (Castle of Glass, Bleed it Out) or German promos of Waiting for the End (non rap). I still think promos from France are the most badass. One reason is I can speak French. But they are all truly super tough to find and it seems only one of each single ever showed up on eBay.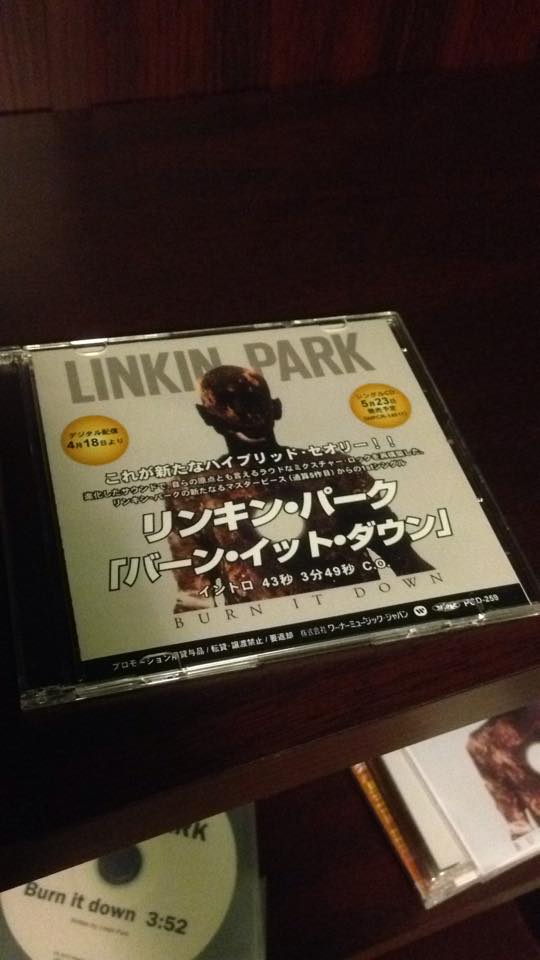 6. After so many years of collecting, is there anything You'd like LP to release more often or from time to time? In example different single versions, CD+DVD albums WITH making of? Live releases? Or maybe limited editions?
Honestly I never really cared until my fellow friend and collector Will a.k.a. Woco mentioned coloured vinyls. If they released 5 different coloured vinyls for The Hunting Party I would have bought all five. So I wouldn't mind that. Plus, it would force you to open the item. I Iike that. I'm kinda tired of keeping everything sealed and looking at other collectors scans to see what stuff looks like. It would also be great if we didn't live in such a digital world. It seems as if radio stations just get media files sent out now instead of CD-Rs.... No more unique artwork on promo CDs to collect.
7. Another common question: how many concerts have you been to? Which one is Your favourite so far? Why?
I've been to 5 I believe:
Meteora World Tour - 31.01.2004 St. Paul,
Projekt Revolution Tour - 28.08.2004 Somerset, WI
Projekt Revolution Tour - 21.08.2007 Toronto, ON
North American Arena Tour - 13.02.2008 St. Paul, MN
Carnivores Tour - 27.08.2014 Winnipeg, MB
The Meteora World Tour - 31.01.2004 St. Paul, is my fav because it was my first and I sang along to every song perfectly. Lol. Also, it was a show where Mike came out and played as jet (see lplive page for details. ). It was pretty funny.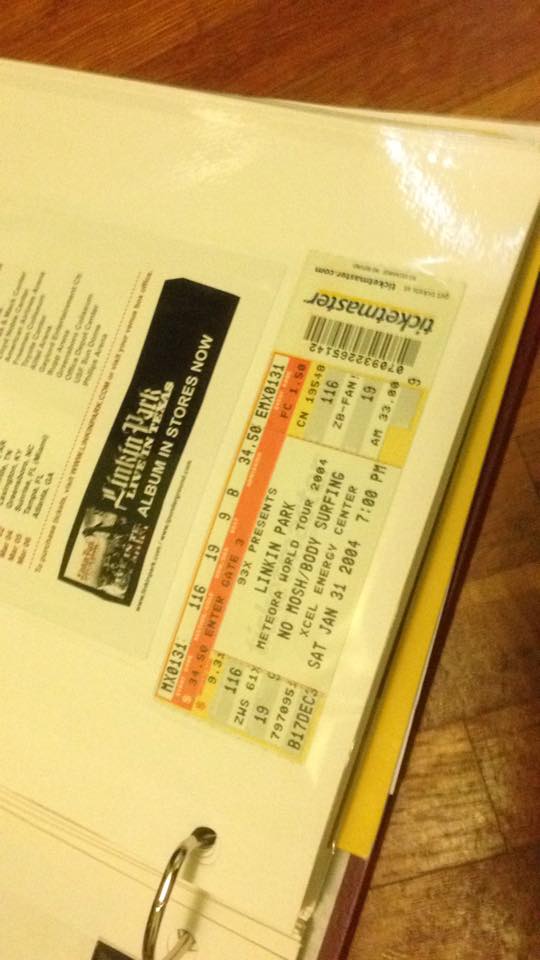 8. Last but not least, what can You tell to people just starting their collections? Any hints for beginners?
Beginners .. Honestly it's tough. I feel like you should not collect unless you're passionate about two things. The music and the collecting. Pretty simple and it's easy to say you're passionate...but most are not. I mean, like when you first start you should have alarms on your phone for certain auctions ending or hitting a wifi spot to bid on things. You don't have to be a world class collector. It took me 12 years to do that. I'd just recommend being passionate because then you're having fun. More importantly you can go to lpcatalog, the true database and have an appreciation for the rarity and time and energy people put into the biggest rock band in the world. Hardcore collector hint: use picture search engines and translate websites like Amazon Japan!