News
---
LPCatalog Exclusives Part 2 2015-04-27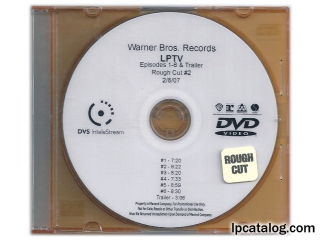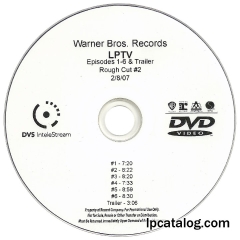 Part 2 of our exclusive downloads continues with LPTV rough cuts. This time, up for grabs are episodes 5 & 6 which come from a promo cd with ep. 1-6. Episodes 1-4 aren't any different from what we have posted earlier, thus we are not posting them for download. #5 is Australia and Asia Tour and #6 is Meteora Tour '04. Both have new, extended footage.
LPTV Episode 5: Original 8:12, Rough Cut 8:59 Extended footage Download .VOB 512mb
LPTV Episode 6: Original 7:41, Rough Cut 8:30 Extended footage Download .VOB 494mb
Next are episodes 9-13.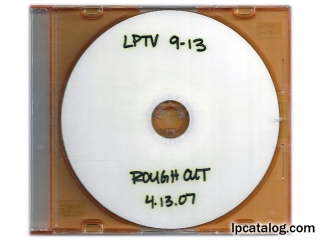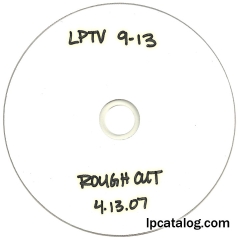 Episodes 9-11 do not have the intro nor the outro, while episodes 12 and 13 have it with QWERTY as a background audio. #9 called "Laurel House" is the first episode where the new album info appears, followed by #10 named "Japan Summer Sonic" where story of a new song "QWERTY" is described. Next is episode 11 with Mike's ArtShow in Gallery 1988 in LA, and Rob's Drum Studio, then episode 12 called "Salton Sea" where Minutes To Midnight album art photos where taken. Lastly episode 13 named What I've Done - The Making Of. This is the last episode in our exclusives, but not the last exclusive we have prepared!
LPTV Episode 9: Original 7:30, Rough Cut 7:12 (w/ NO graphic titles) Download .VOB 370mb
LPTV Episode 10: Original 7:25, Rough Cut 7:10 (w/ NO graphic titles) Download .VOB 377mb
LPTV Episode 11: Original 7:02, Rough Cut 6:40 (w/ NO graphic titles) Download .VOB 346mb
LPTV Episode 12: Original 6:47, Rough Cut 6:47 Download .VOB 363mb
LPTV Episode 13: Original 7:28, Rough Cut 7:31 Download .VOB 404mb
Stay tuned this week for part 3 of our exclusive downloads with Mark's (Hahninator's) big contribution in terms of checking, comparing and describing stuff.
---
LPCatalog Exclusives Part 1 2015-04-24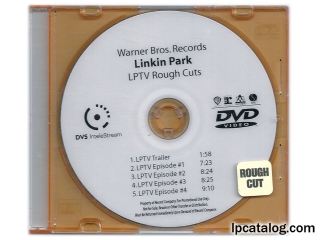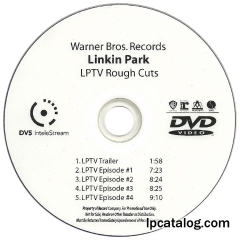 We are proud to present a few exclusives to celebrate the 3rd year of lpcatalog online!
First up are four LPTV episodes from 2003, released by LP in early 2007 in order to promote the new album Minutes To Midnight.
That's right, they began with the LPU Tour footage followed by Projekt Revolution '03, then Summer Sanitarium. Next, episode 4 named Europe '03 and then Australia and Asia footage.
After that was a Meteora episode, Australia and Asia 2003 Tour, European and Asian Tour 2004. Lastly episode number 9 named Laurel House, which was the first episode where making of the new album stuff appeared.
Up for grabs are the first four episodes of LPTV. What's different?
Well they are "rough cut" videos which means that very little editing has been done in order to
preview Mark Fiore's work and then write down what to leave and what to remove and/or edit.
There are some differences, compared to the regular LPTV episodes which were shared to the public on
LP's youtube channel and then released via iTunes to purchase, with extended length. List as follows:
LPTV Episode 1: Original 7:08, Rough Cut 7:22 Download .VOB 397mb
LPTV Episode 2: Original 7:56, Rough Cut 8:20 New footage Download .VOB 464mb
LPTV Episode 3: Original 7:58, Rough Cut 8:25 Extended live footage, altered footage order Download .VOB 460mb
LPTV Episode 4: Original 8:29, Rough Cut 9:10 Extended footage Download .VOB 572mb
LPTV Episode Trailer Version 1 12.12.2006 TRT 1.58 Rough Cut Download .VOB 119mb
The main difference is the background audio in the beginning of each episode: Figure.09 instead of QWERTY ,
also some scenes are cut, some are extended, some effects are there and some are not, compared to
the iTunes releases. Also, Mike's commentary is not present in the rough cuts, particularly on episode 1!
Last but not least, remember that this is just the beginning of our exclusive downloads, expect another quality release on Sunday, April 26!
UPDATE 04/25
Due to high demand we have decided to upload two next episodes which are from a different promo: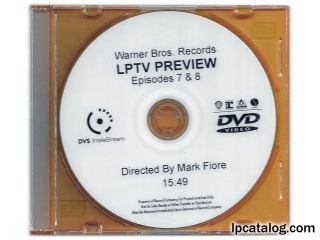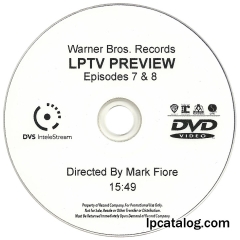 These have QWERTY as the background audio in the beginning. Also there are some cool scenes that we haven't seen before, i.e. Baby Got Back "cover" during Donnington Festival in episode 7!
LPTV Episode 7: Original 7:15, Rough Cut 7:30 Extended footage Download .VOB 420mb
LPTV Episode 8: Original 8:11, Rough Cut 8:16 Extended footage Download .VOB 462mb
---
LPCatalog is 3 years old! 2015-04-16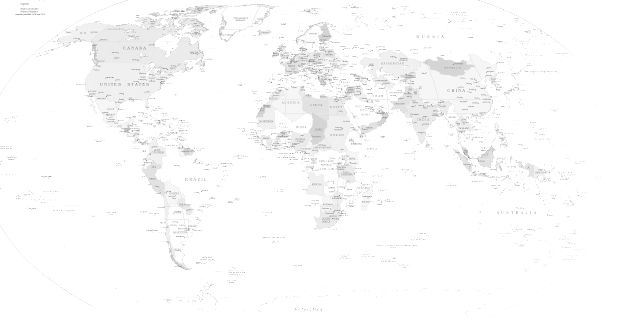 Today is a very special day. LPCatalog is 3 years old! During these 3 years we have released some things you couldn't find anywhere else, got in touch with some hardcore collectors all over the world, one of them being Brennan Percy who is part of our team now! The catalog itself is as close to being complete as ever before, with a very small list of items we are still looking for. With that said, stay tuned for a few exclusives we have for the upcoming weeks, one of them being a project I have worked for the past few years myself and another one which is quite cool and unexpected if I may say so. Both are a small step into the past and that is always a fun thing to do, right? Thank you once again for the years with us, we are looking forward to the many more years of LP fans who appreciate our work!
-Mike
---
France CDR acetate radio edits 2014-12-20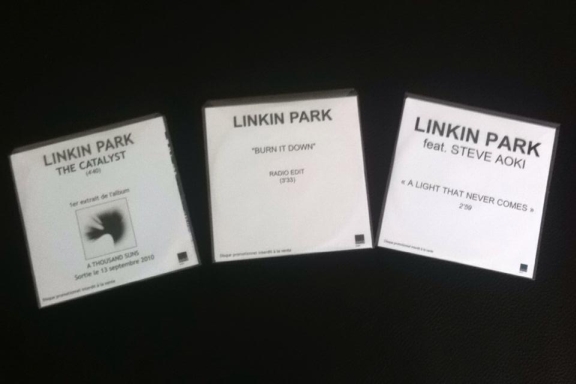 Most people don't know that the French radio promo cd's have their own unique edits. This was easily
found by many fans and collectors over the years by noticing different track lengths on the French CDRs. I have been asked more times than I can remember to rip these edits for the community over the last decade. Today I have decided to rip 3 "newer" releases from my collection. It should be noted that France promo cds are some of the most rare European promotional cds out there. This is one of the reasons why these edits are not found easily on the web. In my opinion they are compartive to trying to find certain Belgium or BENELUX promo cd releases. Links to downloads (wav files) are below. MERRY CHRISTMAS from LPC!!
---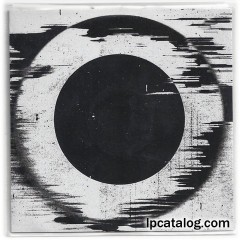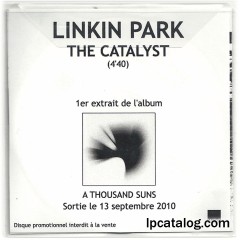 The Catalyst (2010)
Album length (5:42)
Radio edit (4:44)
FRANCE RADIO EDIT (4:40) .wav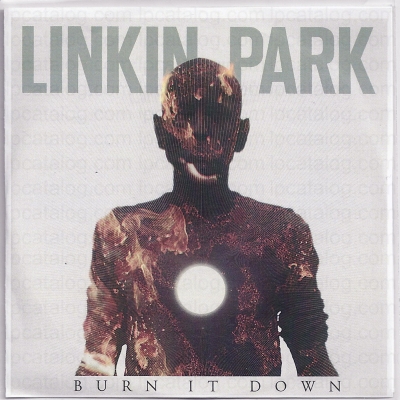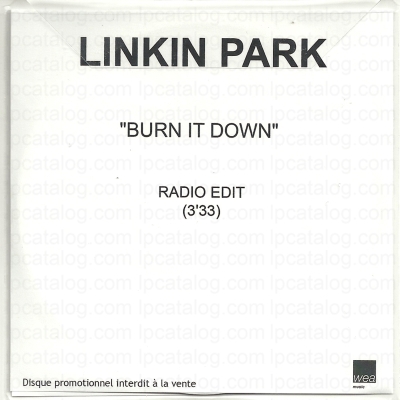 Burn It Down (2012)
Album Length (3:51)
FRANCE RADIO EDIT (3:33) .wav
A Light That Never Comes (2014)
Album Length (3:49)
FRANCE RADIO EDIT (2:59) .wav
Enjoy!
P.S. Bonus stocking gift!!!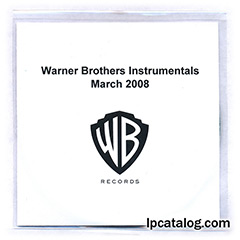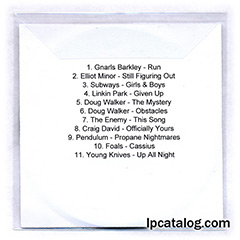 Happy Holidays from LPC!!!
---
Final Masquerade Single Scans 2014-10-01
Thanks to our friend Jonas (AndOne) we now have scans from the single Final Masquerade. The release of the single itself has been postponed from 2014-09-19 to 2014-09-26 for unknown reason (we think it has something to do with the track #2 Until It's Gone and the SWR3 "special permission" to use the song on the single (SWR is a local german TV/Radio broadcaster by the way).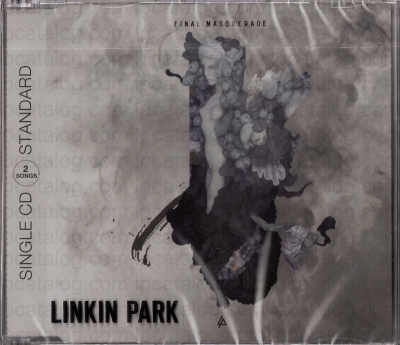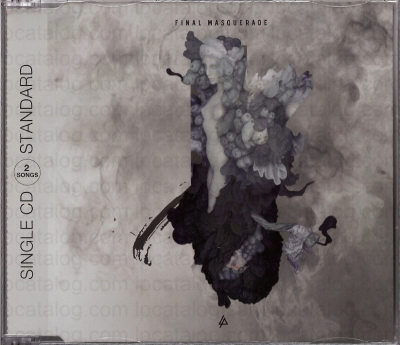 Also on the latest re-release of the Minutes to Modnight vinyl album: looks like it is just a repress of the original 2007 release. EAN and catalog numers are the same. The only difference is higher contrast on the gatefold.
---