News
---
New Album - The Hunting Party. 17.06.2014! 2014-04-09
The new Linkin Park album called The Hunting Party will be released on June 17th 2014! More info coming soon!


---
New Single: GUILTY ALL THE SAME! 2014-03-06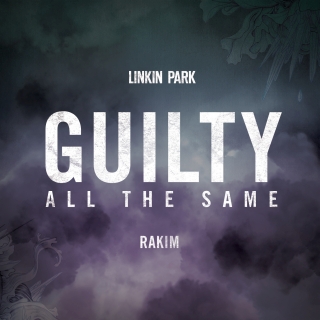 The new Linkin Park single feat. Rakim is out! Physical single release TBD!

You can listen to the single HERE
---
Record Store Day 2014: Collision Course! 2014-02-25
Seems like this year's Record Store Day will bring us another Linkin Park reissue. This time it's Collision Course with Jay-Z! Do You think it will come as a colored vinyl or a regular version? More info soon! RSD2014 - 19 April 2014
Info about all other upcoming releases
HERE
[EDIT]
"Linkin Park and Jay-Z's "Collision Course" pairing will be getting a special transparent blue vinyl pressing for the event as well."
Source
---
Gold Meteora LP Available! 2013-12-30

Gold Meteora LP is available at Hot Topic website. The release is limited to 1500 copies worldwide. The price is $25.99.
You can get it HERE.
Whole pressing is sold out!
Also Recharged Clear Vinyls are available as well starting from $25.98 at
linkinpark.warnerreprise.com
---
LPU XIII ONLINE! 2013-11-18

Linkin Park Underground 13 is online. With an awesome new graphics looks like this year is quite different. Most of all the new JERSEY shirt. Something different and hopefully good quality!
The packages contain:
$57 LPU XIII ALL IN ONE + CD
12 months access to Members only community
Pre-Sale tickets Opportunities
Meet & Greet Opportunities
Band Chats
Access to Exclusive Music
Access to Exclusive Events*
(*LPU SUMMIT Passes Sold Separately)
Downloadable LPU App
LPU Auctions
LPU-TV / LPTV Downloadable Episodes
Welcome Letter from Joe
LPU XIII Jersey (Available in Men's and Women's sizes)
LPU PlugAir (Unlock exclusive content via iPhone and Android)
LPU / HARD ROCK Poster (created by LPU member Andhika Nugraha)
LPU XIII Lanyard + Laminate (Unlocks Early Entry Benefit)
LPU XIII CD (Featuring 10 demos and 2 LPU Sessions tracks)
$20 LPU XIII Digital Memebership
12 months access to Members only community
Pre-Sale tickets Opportunities
Meet & Greet Opportunities
Band Chats
Access to Exclusive Music
Access to Exclusive Events*
(*LPU SUMMIT Passes Sold Separately)
Downloadable LPU App
LPU Auctions
LPU-TV / LPTV Downloadable Episodes
LPU13 CD Tracklist:
Basquiat [2007 DEMO]
Holding Company [2011 DEMO]
Primo [I'LL BE GONE - LONGFORM 2010 DEMO]
Hemispheres [2011 DEMO]
Cumulus [2002 DEMO]
Pretty Birdy [SOMEWHERE I BELONG 2002 DEMO]
Universe [2006 DEMO]
Apaches [UNTIL IT BREAKS DEMO NO.1]
Foot Patrol [UNTIL IT BREAKS DEMO NO.2]
Three Band Terror [UNTIL IT BREAKS DEMO NO.3]
Truth Inside A Lie (BY RYAN GILES) [LPU SESSIONS 2013]
Change (BY BETA STATE) [LPU SESSIONS 2013]
To get your membership go to
lpunderground.com
---