News
---
ONE MORE LIGHT AVAILABLE WORLDWIDE! 2017-05-19
Linkin Park's seventh album One More Light is available worldwide! Check out your local stores or visit Linkin Park Store.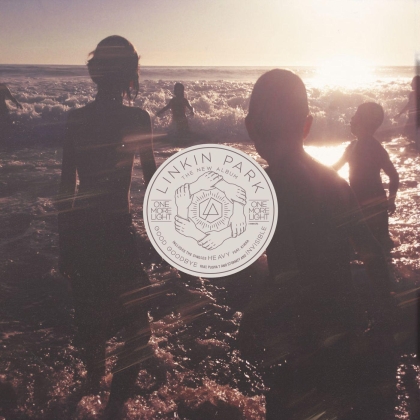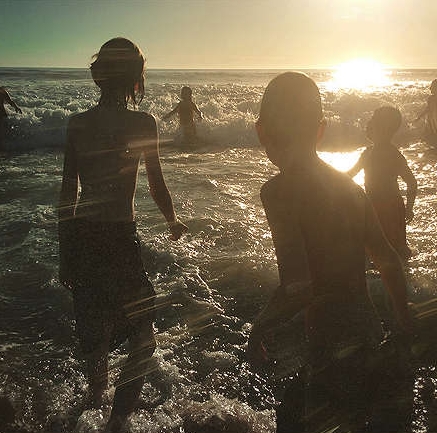 ---
One More Light Presale Versions 2017-04-28
As we're slowly getting closer to One More Light release date (May 19th) the 7th Linkin Park studio album already has multiple presale versions around the world. Starting from three official at Linkin Park's website: CD Bundle, Vinyl Bundle and "Just Give Me Everything" Box Set, all with the same t-shirt design.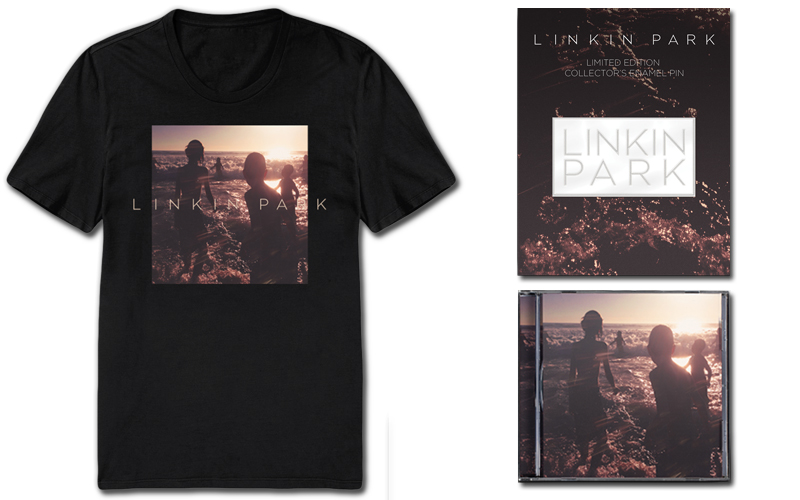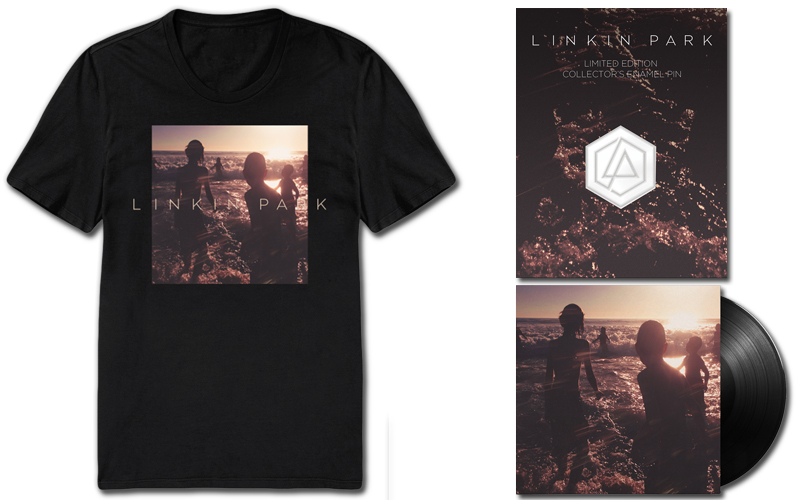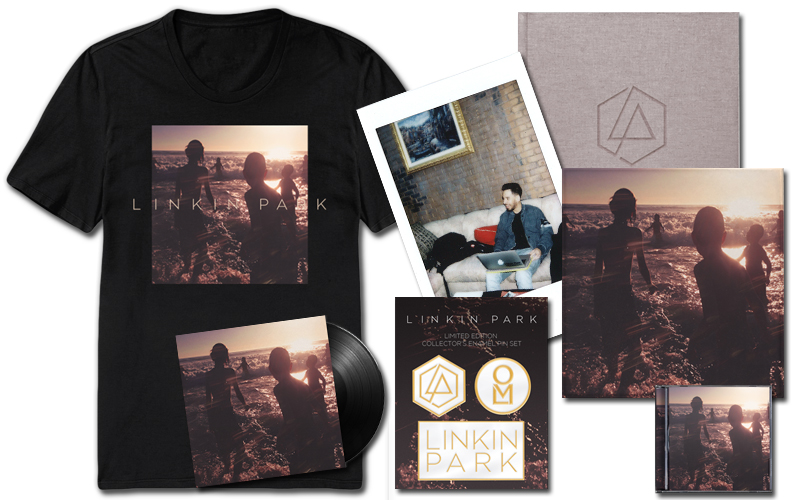 Then we have a limited pressing Vinyl at Urban Outfitters, which has the same cover but with different colors: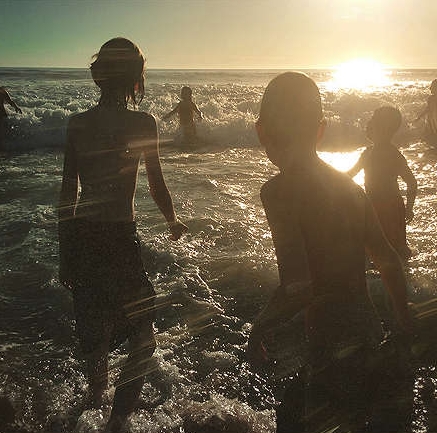 This one is limited to "just" 2500 copies so be sure to get yours while supplies last! Release date: May 20
Next we have few exclusive versions for the Japanese market, this time it's not a bonus track (or tracks) but promo stickers. Different sticker for each store, Tower Records, TSUTAYA, Wonder Go, HMV, Amazon, WMG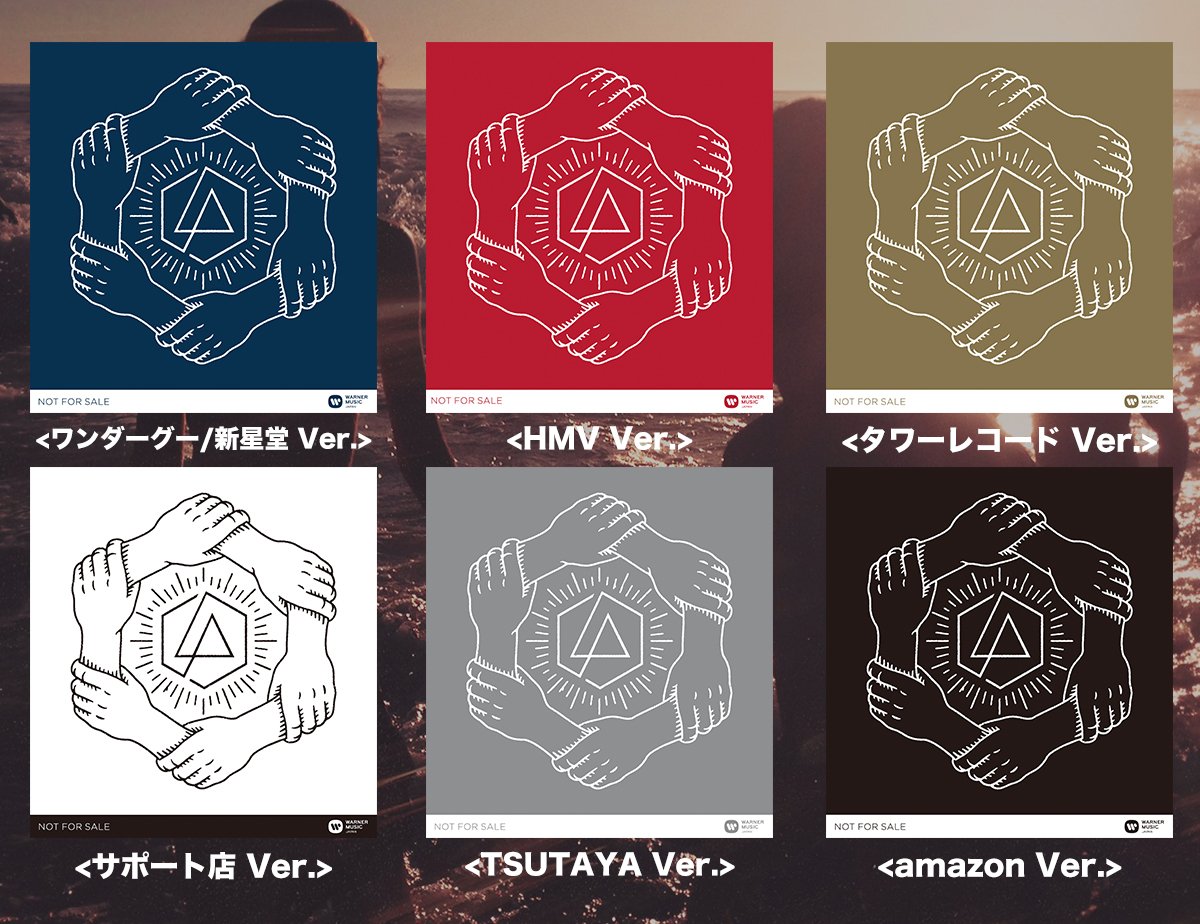 * Note that TSUTAYA and Wonder Go shops don't show the limited sticker on their websites (if You have the proper link please let us know!)
Please note that the benefits are limited in number. Also some CD shops (and online shopping sites) may not be offering this bonus gift. Please contact each CD shop directly for inquiries concerning this benefit.
Last but not least EMP Shop is selling a CD+T-shirt bundle and the tee is white with the album cover AND 6-hand LP logo over it.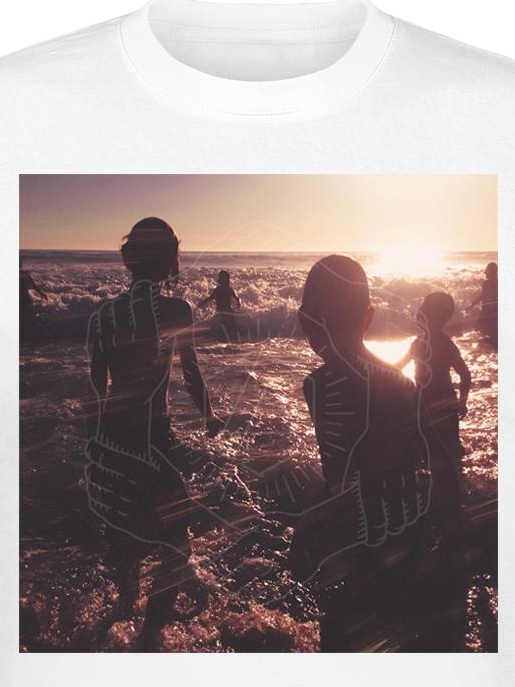 We'll make sure to update this news if we find any other versions or "limited edition" presales!
---
The Urban Network Rapology Sixteen Artwork by Mike Shinoda 2017-04-07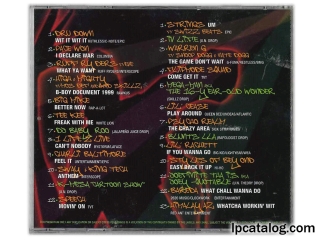 Thanks to our friend Vincenzo we can share an old-school item, not Linkin Park related though. This is a hip hop compilation known as Rapology, this time Vol.16, from The Urban Network. This was self produced for in-store play only, thus no catalog number or barcode. What's interesting is that Mike Shinoda made the artwork on it. And the year was 1999, 18 years ago! Enjoy the full item scans HERE.
---
New Album "One More Light" Presale! 2017-02-16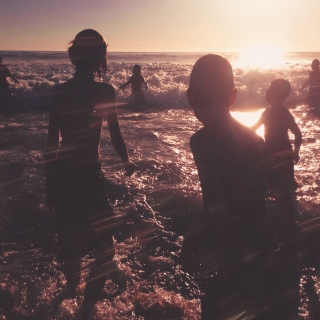 Preorder for the new Linkin Park album "One More Light" has launched on linkinpark.com
The album is going to be released on May 19th, 2017.
Tracklist:
Nobody Can Save Me
Good Goodbye
Talking To Myself
Battle Symphony
Invisible
Heavy
Sorry For Now
Halfway Right
One More Light
Sharp Edges
Here are the available "One More Light" packages:

LINKINPARK.COM PRE-ORDER OFFERS (ALL COME WITH AN LPU MEMBERSHIP):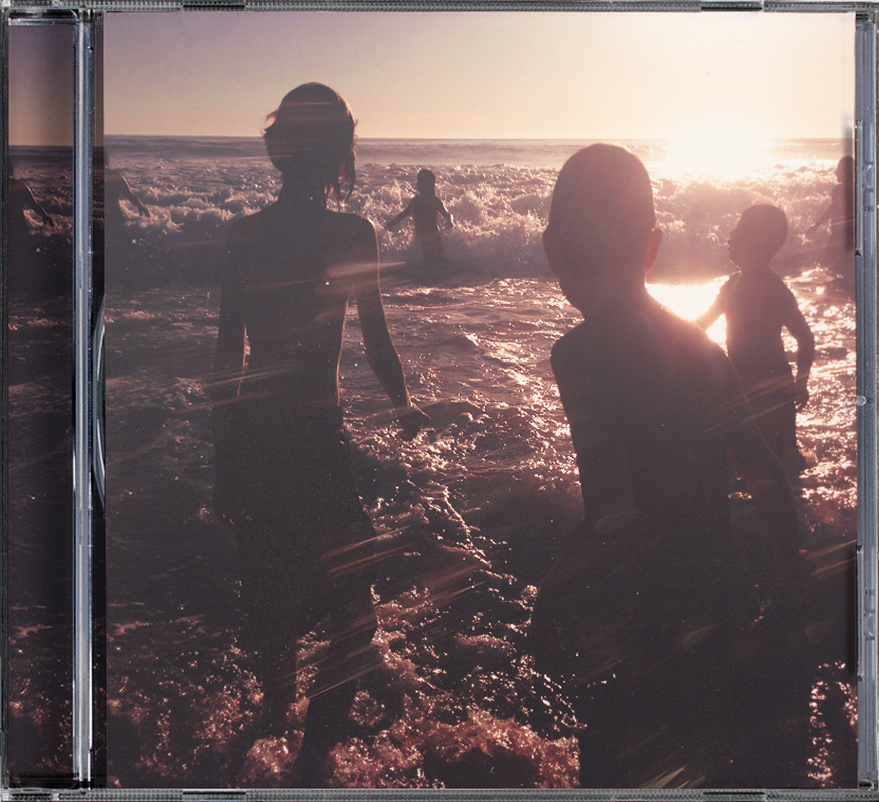 CD + LPU Membership
€23.99
One More Light CD
LPU Digital Membership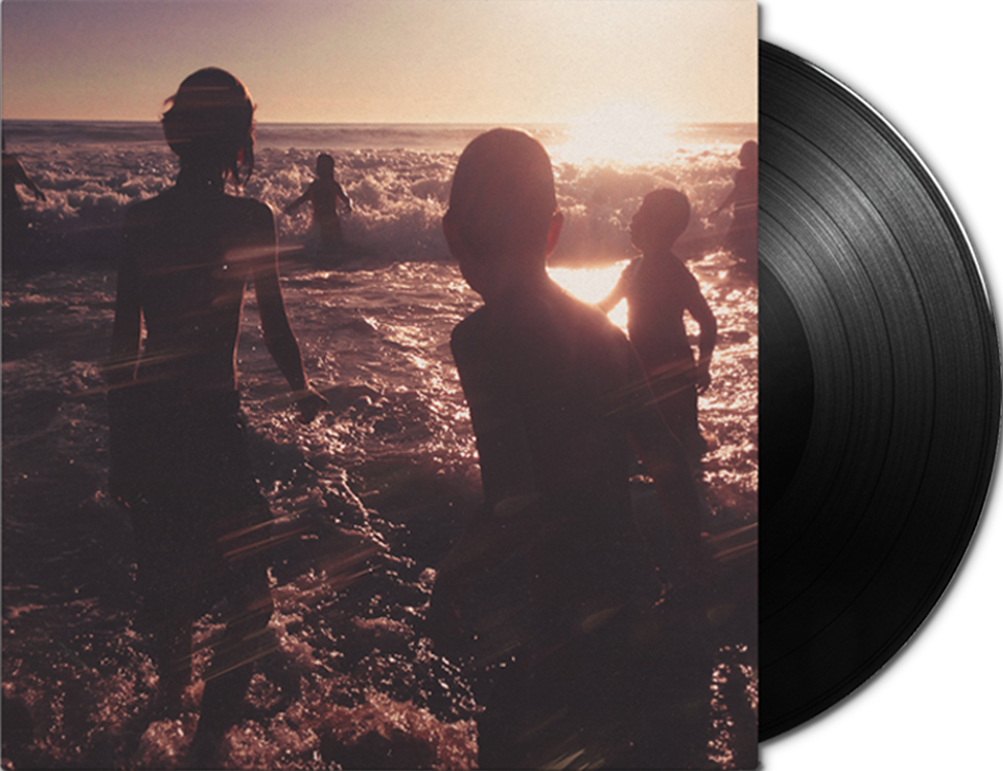 VINYL + LPU Membership
€31.99
One More Light Vinyl
LPU Digital Membership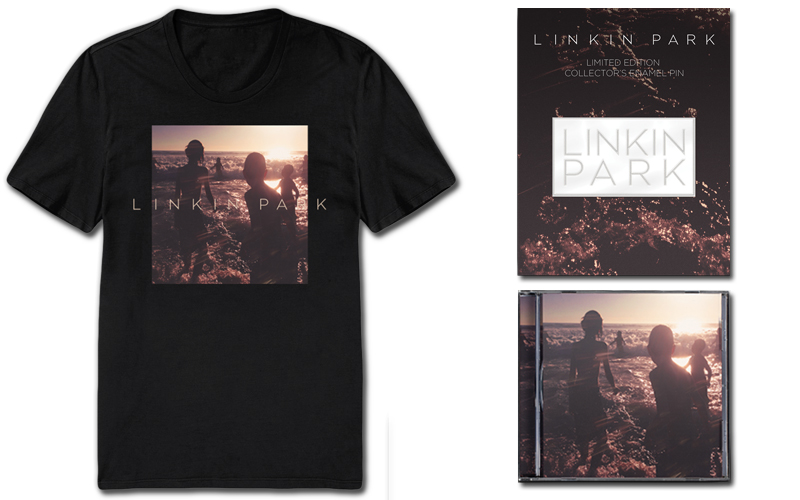 CD Bundle
€58.99
One More Light CD
Exclusive One More Light T-Shirt
Limited Silver Linkin Park Logo Enamel Pin
LPU Digital Membership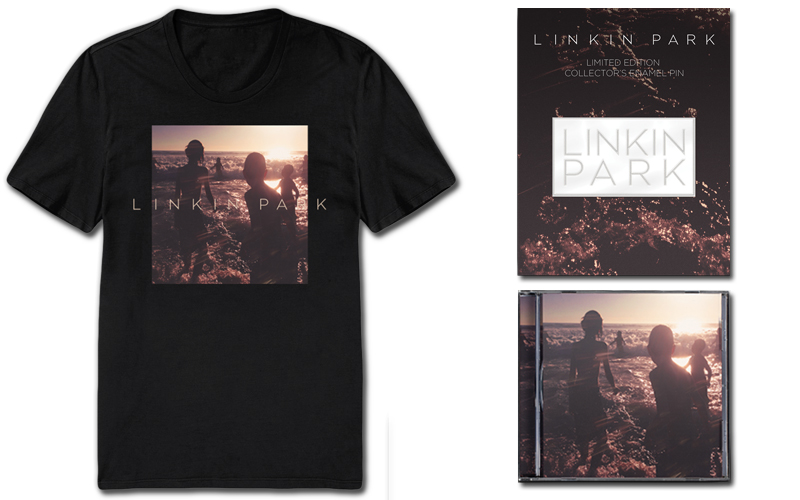 CD Bundle
€58.99
One More Light CD
Exclusive One More Light T-Shirt
Limited Silver Linkin Park Logo Enamel Pin
LPU Digital Membership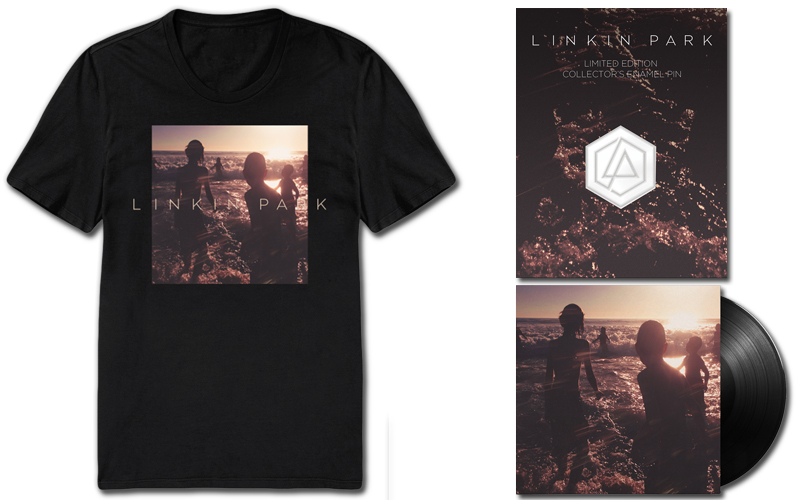 Vinyl Bundle
€66.99
One More Light Vinyl
Exclusive One More Light T-Shirt
Limited Silver LP Hex Linkin Park Logo Enamel Pin
LPU Digital Membership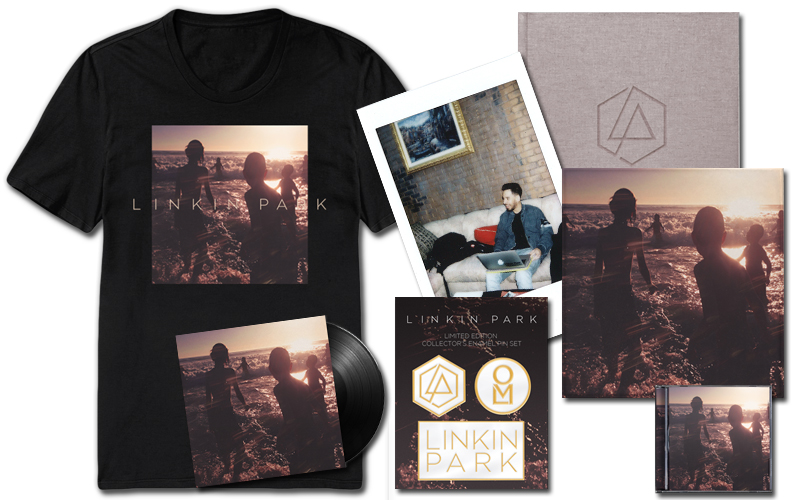 THE "JUST GIVE ME EVERYTHING" BOX SET
€203.99
Limited Edition 48-page hardcover Book, featuring all the best photos from the album package, blown up super big so you can see all the gritty details—plus all the lyrics, and the physical CD. Once these sell out, they're gone.
One-of-a-kind 2.4" x 1.8" instant photo. These are not reproductions—each photo was taken of the band, by the band and staff ourselves! A serious collector's item.
LP Limited Edition Collector's Enamel Pin Set -- In Gold: Linkin Park Pin, LP Hex Logo Pin, One More Light 'OML' Logo Pin.
All of the above will be bound inside a special One More Light Super Deluxe box

One More Light Vinyl
Exclusive One More Light T-Shirt
Instantaneous Digital Download of the new single "Heavy"
One More Light Digital Album Audio Files (Delivered on release day)
All of the awesome
---
250 Fort Minor Welcome Jackets! 2017-01-27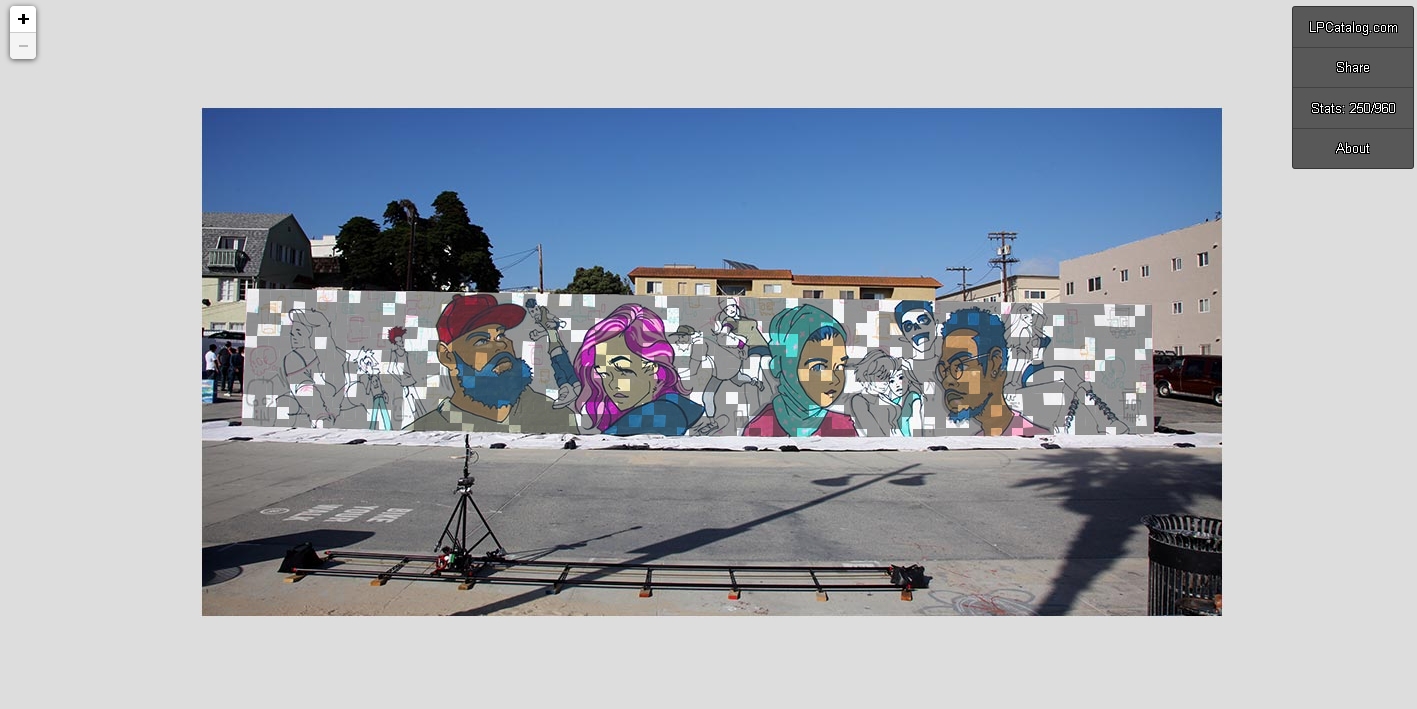 We are happy to announce that our Fort Minor Welcome wall has 250 jackets added! That's 1/4 of initial 1000 made. The project started with just few until it went viral thanks to our friends at LPLive followed by retweets from Mike Shinoda and Linkin Park on their facebook, twitter and instagram profiles! After about 6 months everything slowed down but we didn't! While checking every available social media networks we added some jackets along the way. 19 months later we achieved our latest goal of 250! One could say that it's a low number but we think it's quite impressive, taking into accout that the prices of regular and deluxe Welcome editions were and still are quite high. Each jacket is hand painted and each is unique. Yes, there are no doubles.
Statistics
There are 107 jackets from the United States added, followed by 21 from United Kingdom, 18 from Germany, 13 from Russia and 10 from Australia. Other interesting countries where Welcome vinyl has been purchased: 5 Poland, 3 Israel, 2 Luxembourg, 2 Saudi Arabia, 2 Belarus, 1 Croatia, 1 United Arab Emirates, 1 New Zealand, 1 South Africa. Truly international!

We hope that in the nearest future we'll add couple more jackets, probably reaching 300 on the wall.
Last but not least we'd like to thank martinez for his huge help in finding the jackets along with their place on the wall as well as cool update gif's/videos and LPC promo videos! Thanks bud!

Check the website progress HERE
---